Warner Bros. is reportedly working on a reboot of The Matrix and people are not too excited about it. Word says neither the cast nor the creators are in for the project.Fans of the legendary movie are speaking their minds and it doesn't look good for the upcoming project. After all, the matrix is not that old at all and it's quite a classic,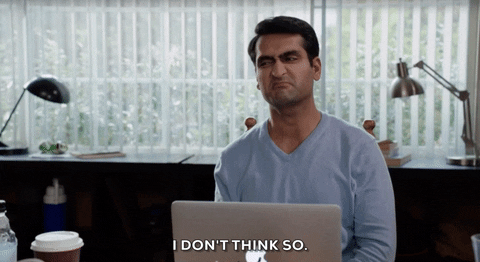 Reboot coming up…
Warner Bros is allegedly planning a reboot of the classic sci-fi movie The Matrix. According to the Hollywood Reporter, Warner is seeking to update the movie creating spin-offs just like Disney did with Star Wars.
The Matrix trilogy presented a world where everyone lives in a simulated reality in a computer program. The movies were a total hit, making Keanu Reeves one of the richest Hollywood actors. The Matrix starred Keanu Reeves, as Neo, Carrie-Ann Moss as Trinity, ad Laurence Fishburne as Morpheus and quickly became a cult movie.
Mixed feelings about it.
The thing is that the original cast is not appearing in the project, and also the original writers and directors, the Wachowski sisters, are not being part of the project either. Instead, screenwriter Zak Penn, from The Avengers, is in talks with the studio to take the direction and writing. Reportedly, Michael B. Jordan is also in talks to star in the project.
Coincidentally, Keanu Reeves recently said he would return for another installment if the Wachowski sisters were also in, he said, "They would have to write it and direct it. And then we'd see what the story is, but yeah, I dunno, that'd be weird, but why not?"
Bless your eyes with this beautiful pic of the original cast in a mini-reunion during the John Wick 2 premiere.
Neo. Trinity. Morpheus. #TheMatrix reunites at the #JohnWick2 premiere! (Photo by Todd Williamson for @GettyImages and Getty Entertainment) pic.twitter.com/zdQJiAxug5

— John Wick: Chapter 2 (@JohnWickMovie) January 31, 2017
People's reaction.
Being such a hit and with a large number of fans, the new installment of the franchise generated a lot of speculation on social media, and most of it was not good.
Seems like a bad idea.
The Matrix is an iconic blockbuster. Even if you don't like it, it's ingrained in culture.
You don't remake that.

— DoctorDoom (@Acidic_Heart) March 15, 2017
Hollywood is rebooting The Matrix. pic.twitter.com/NXVqLs4g5c

— Clayton Baker (@IGIF_) March 15, 2017
Sees 'The Matrix' trending.

Clicks.

Sobs.

Sobs so hard.

— Nick Sadler (@Zenderquai) March 15, 2017
An original masterpiece called Get Out made $113M on a $4M budget and Warner Bros is rebooting The Matrix. Spend that money on new ideas!

— Travon Free (@Travon) March 15, 2017
"Warner Bros. in early talks to reboot The Matrix." pic.twitter.com/rxMy6RClzQ

— Charles Lai (@comtar) March 15, 2017
They're going to reboot "The Matrix" wtf pic.twitter.com/fX4kBWHaRB

— Jorge (@killing_Uslowly) March 15, 2017
Source: Mashable