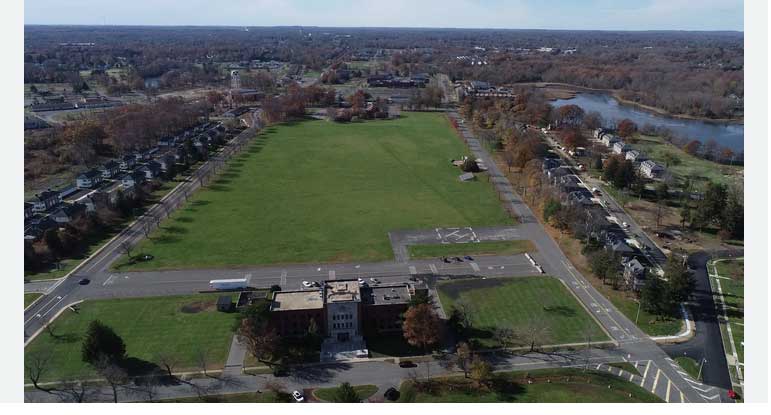 Netflix has chosen to spend at least $850 million to develop a former army base into a massive movie production facility in New Jersey. The entertainment company is buying the Fort Monmouth Mega Parcel for $55 million and the sale is being made by the Fort Monmouth Economic Revitalization Authority (FMERA) on behalf of the state of New Jersey, USA Today reports.
Netflix officials said the movie production facility will emerge as one of the largest in the world given Fort Monmouth's 300-acre size – located between Eatontown and Oceanport. Movies and TV series will be created at the facility, and many of the existing structures at the former army base will be left intact to boost the overall aesthetics of the site. The parade grounds, for instance, will be kept as open spaces.
"This will be a key focal point for us and it will be our East Coast production hub," said Rajiv Dalal, Netflix's director of content & studio affairs. "We're going to do the best we can to preserve monuments, flag grounds, parade grounds. There are going to be some walking trails. It's a really unique site."
New Jersey Gov. Phil Murphy through the New Jersey Economic Development Authority said the film and TV industry in his state generates more than 5,500 jobs every year. Last year, Murphy wrote to Disney, Warner Bros., and Netflix to attract them to New Jersey with competitive tax breaks. He asked the entertainment companies to leave Georgia and come to New Jersey to enjoy the $14.5 billion economic incentive package he created for the industry.
According to the governor, a total of 725 movie productions, 68 feature films, and 132 TV series were produced in New Jersey last year. Although Netflix found the tax break attractive, the company said it took the offer largely because of the "large swath of land" that Fort Monmouth consists of. The site is close to New York City and there is an abundance of experienced movie creators and crews that could serve the needs of Netflix.
Netflix co-CEO and chief content officer, Ted Sarandos, said 1,400 to 2,200 jobs will be added to the economy of New Jersey every year once Netflix starts operating in the state – with the potential for up to 3,500 jobs at peak periods. He stated that in the next 20 years, Netflix will spend from $7.4 billion to $8.9 billion to reconstruct Fort Monmouth and generate productions, an operational activity that will add between $3.8 billion and $4.6 billion to the state's coffers in the two decades.