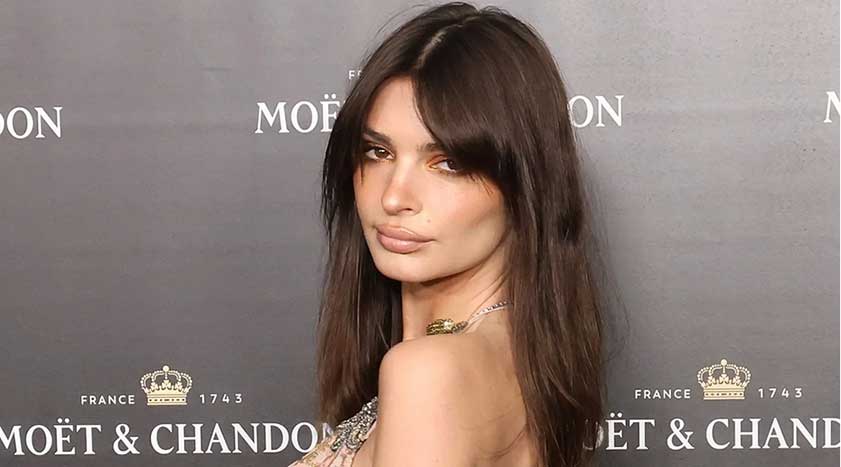 Emily Ratajkowski confessed to drinking and joining a dating app to acquire a lady crush. She said she tried online dating after she was linked to former SNL host Pete Davidson. It was the first time she would try dating online after her September split with ex-husband Sebastian Bear-McClard with whom she shares one-year-old Sylvester Apollo.
Ratajkowski said on her High Low podcast that several people advised her against joining a dating app – which she used for two days before discarding it – but she just needed to do something with her life, having been recently divorced. She said, however, that she found the app bland, even though she was profiled by some celebrities she already knew about it.
"I had a glass of wine, and I was like, 'f**k it,'" Ratajkowski recalled. "I was feeling defiant because so many people told me not to get it. I feel like this app is a little bit white," she continued. "It's very white and feels like a very particular man and a very particular type of woman, so I don't think I'm gonna meet my lady crush on here."
The My Body author was linked to Davidson after both were spotted together at a New York Knicks event in November. They have not addressed the rumors of their relationship but insiders said the 31-year-old model and 29-year-old comedian enjoyed their night out with lots of laughter and body presence.
"Emily is doing well and getting more adjusted to her life as a single mom since her divorce," an insider revealed. "She is dating and having fun with it. She's in a good headspace. Emily has been seeing Pete and thinks he is super charismatic, funny, and a good rebound. It is casual between them, but she likes that they're comfortable with each other, and have a good time together. Things are going well for her."
The source also disclosed that Davidson appeared happy to be around Ratajkowski who attended his birthday in New York City some weeks ago before the dating rumor took hold. The insider said the comedian found the I Feel Pretty actress intelligent and fun to be with.
Still talking of her online dating experiment, Ratajkowski said she got lots of crazy messages and "a few direct requests from women" which she found exciting, but the app lacked the romantic diversity she was looking for in a man. She said she needs "normal guys" who could be a lawyer, doctors, or academics in the most ordinary way. She said she is always afraid of going on dates, and recalled that her first date with her former husband was very awkward.
"I get super nervous. Then later I regret [my actions]," Ratajkowski confessed on Thursday. "Sometimes, I'm like, 'Why am I working so hard?' I'm scared I'm going to walk up to someone and instantly know I made a mistake."