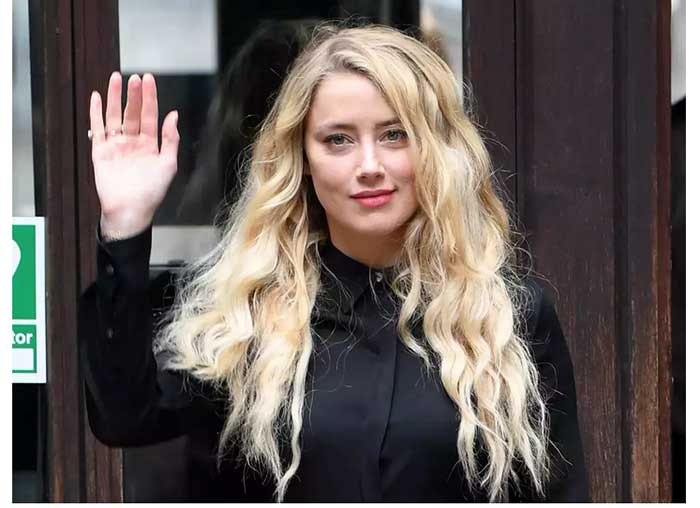 Actress Amber Heard attended the 69th Taormina Film Festival in Italy on Saturday. This was her first movie and premiere appearance since the much-publicized divorce from her ex-husband Johnny Depp last year. The last time she attended a film premiere was at the Tribeca Film Festival in 2019 when she appeared in Gully.
Heard featured in the film titled "In the Fire" directed by Conor Allyn.
The 37-year-old actress starred as an American psychiatrist who visits a remote plantation in Colombia in the 1890s when psychiatry was relatively unknown. She is invited to attend to a local boy whom the local priest and almost everyone in the community believes is demon-possessed. At a point in her intervention, she finds herself embroiled in a war between science and religion.
"It's a beautiful movie about the almost supernatural effect and force of love," Heard said of the movie. "It is about the boundaries that love can cross and its creation, and really about the overwhelming power that love has. I don't want to sound cheesy about it, but it's a movie about love. You do them because you love the story, you love the people, and you want to be part of that experience and have to be something that other people can experience."
In the Fire also featured Eduardo Noriega and Luca Calvani among other cast members. Heard is also expected to feature as Mera in Aquaman and in The Lost Kingdom which premieres in December. Heard attended the premiere wearing a long black dress with a belt across the waist. She wore red lipstick and styled her long hair in curls that fell to her shoulders.
The actress relocated to Spain after the messy divorce from Depp and she lives there now with her two-year-old daughter, Oonagh. She has been keeping a very low profile in the country and is reportedly trying to build a new life that absolutely departs from the life she lived in the United States.
To some extent, she felt the American judiciary failed her when a 7-person jury ruled that her ex-husband was not guilty of all she accused her of. She nearly fell apart when the court ordered her to pay millions in damages to Depp. However, earlier this month, she paid a $1 million settlement to the Pirates of the Caribbean actor after she declared bankruptcy.