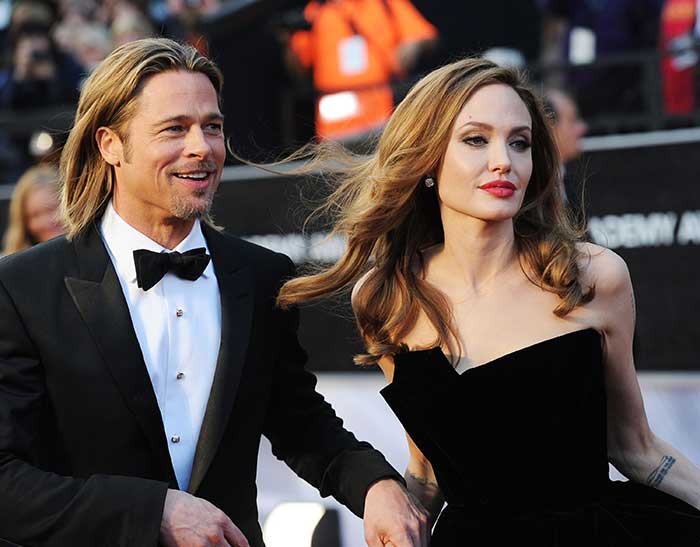 Actor Brad Pitt has filed a lawsuit against ex-wife Angelina Jolie for selling her share of their winery in France to a Russian oligarch. The estranged couple bought a home and a vineyard in the south of France – named Chateau Miraval SA – in 2008 and they got married at the property in 2014. Pitt alleged that Jolie sold her share of the winery and property without obtaining his permission, contrary to an agreement they had.
Jolie sold her portion of Miraval to Tenute de Mondo in October 2021 – Tenute is a subsidiary of Stoli Group which is owned by Yuri Shefler, a powerful Russian oligarch with strong ties to Russian president Vladimir Putin. Responding to a suit filed by Pitt in 2022, Jolie said she sold her share of the property because she wanted to enjoy financial independence and "peace and closure to this deeply painful and traumatic chapter" of her life and that of her children's.
Pitt alleged in a lawsuit in 2021 that Jolie's "decision to terminate negotiations with Pitt was intentional and pretextual. As will be demonstrated at trial, Jolie's actions were unlawful, severely and intentionally damaging Pitt and unjustly enriching herself."
Jolie denied that she agreed with her former husband to sell their respective property with mutual consent, saying that Pitt actually demanded to control of her rights to sell in a bid to silence her about abuse that occurred in a 2016 plane flight. Pitt reportedly abused Jolie during a flight and the FBI investigated the issue but did not press charges.
Pitt contended in his latest litigation that his former wife selling her share of the winery to an oligarch with ties to Putin is a stain on his personal image and corporate brand.
"Shefler's Russia-affiliated spirits conglomerate has been the subject of repeated boycotts in connection with Vladimir Putin's invasion of Ukraine and homophobic legislative Agenda," he stated. "While Shefler may be seeking to launder his reputation by forcing a partnership with one of the world's most well-known and popular actors, affiliation with Shefler and Stoli jeopardizes the reputation of the business that Pitt so carefully built with Perrin and with which Pitt has so closely and carefully associated himself and his image."
Jolie filed for divorce from Pitt in 2016 and the couple were declared legally single in 2019. The courts have not ruled yet on the custody of their minor children and the custody case is still on since 2021, while the property sale lawsuits play out.
Jolie's former company, Nouvel, in September 2022 filed a $250 million against Pitt because he "wasted its assets, spending millions on vanity projects, including more than $1 million on swimming pool renovations and other funds restoring a recording studio," and for "waging a vindictive war against" Jolie. Pitt is 59 and Jolie is 47.