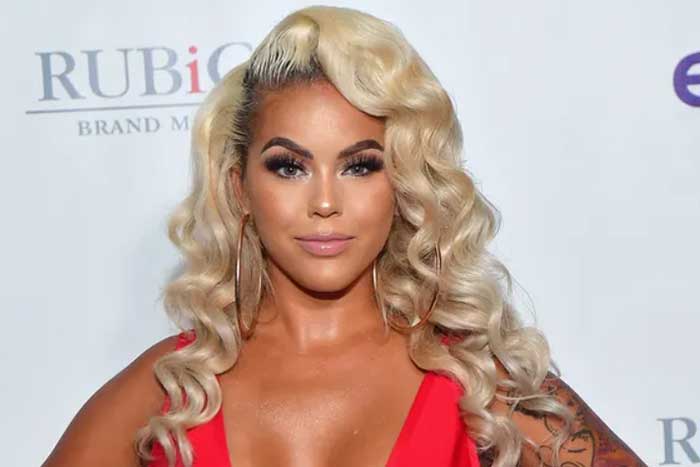 A former cast member of Nick Cannon's show Wild 'N Out, Jacky Oh, is dead. The mother of three and longtime partner of DC Young Fly died in Miami at 32. Real name Jacklyn Smith, met DC Young Fly – real name John Whitfield – on the set of Wild 'N Out in 2015 during the Season 7 of the show.
A spokesperson for BET Media Group confirmed Jacky Oh's death and DC Young Fly also verified the incident, saying he thanked everyone for their concern and pleaded for privacy.
"We are deeply saddened by the passing of Jacklyn Smith, known to the world as Jacky Oh, a talented 'Wild N' Out' family member whose impact will be forever treasured and missed. Jacky Oh was a loving friend and beloved colleague of the 'Wild N' Out' cast throughout five seasons," a BET statement read. "More importantly, she was a tremendous mother to three beautiful children."
The music group also extended its condolences to B. Simone, Nick Cannon, and all the Smith's family and friends. A talented actress who also did make-up and engaged in real estate, Jacky Oh was a mother who never hid her love for her three children – Nala, Prince, and Nova. In one of her recent Instagram posts, she said that "I do a lot. But being a mommy is my favorite. God chose me 3X…I promise I never take it for granted. I'm so damn blessed man!"
The reason for her death has not been disclosed and her funeral arrangements have not been publicized yet. A lot of tributes have been pouring in since Jacky Oh's demise was announced on Friday, with many expressing sentiments that she was such a lovely soul and a doting mother who had a lot going for her.