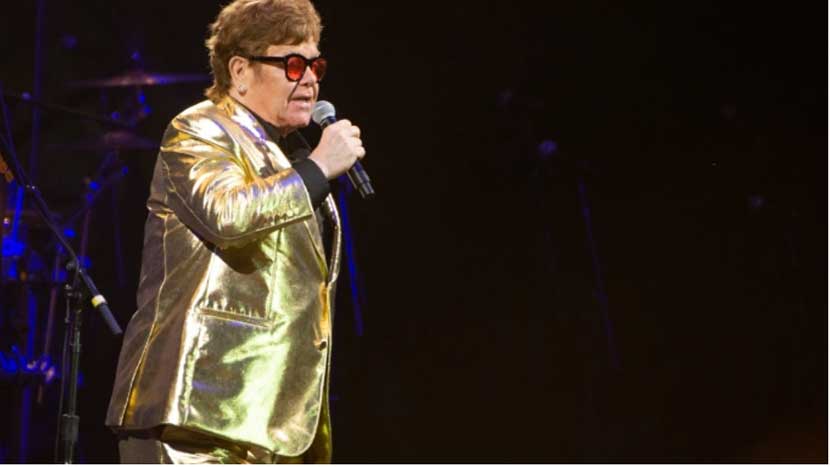 On Saturday, Elton John performed on what he called the "final night" of his Farewell Yellow Brick Road tour in Sweden. The global tour which began in 2018 rounded off 50 years of John's worldwide tours and included more than 300 shows that were attended by more than 6 million fans and that generated ticket sales of more than $900,000.
In the final performance which was a two-hour concert in Stockholm, 76-year-old John thanked his band and his global fans for their support over the decades. While the five-time Grammy award winner stated that he is ending tours to focus on his family, he revealed that he will still continue to make music.
"It's been my lifeblood to play for you guys, and you've been absolutely magnificent," the British music icon said to his worldwide fans, before turning around to praise his band, "They're really incredible. They are the best, I tell you, the best." On behalf of the many artists and bands that he has inspired or helped over the years, Coldplay delivered a video appreciation to John and also played in Stockholm on Saturday night.
For the last part of the final global tour in the UK, John performed at the Glastonbury Festival, the first time to ever attend the event. John started his recently concluded last world tour in 2021 and was supposed to end it in 2021, but this was not possible because of the outbreak of the COVID-19 pandemic. In a 2018 CNN interview with Anderson Cooper, he told the world that "It's the last time that I will be touring and traveling the world."
John has two sons and is married to his husband, David Furnish.