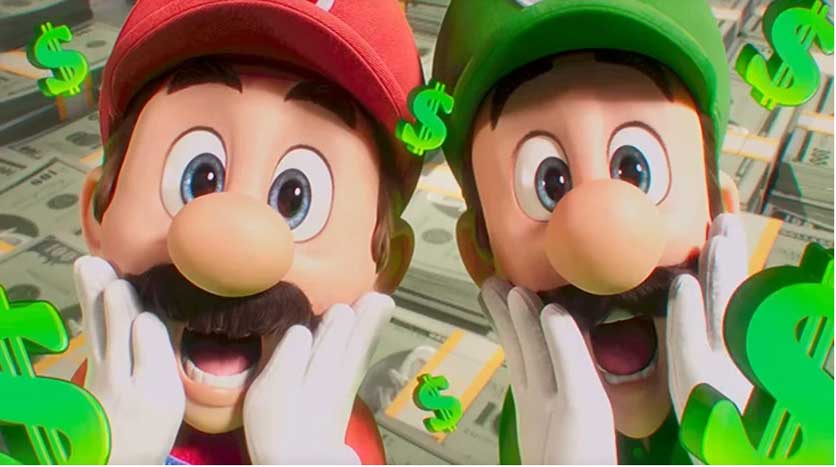 Within 9 days of its release, "The Super Mario Bros. Movie" has hit $508.7 million globally in box office revenue. Produced by Illumination, Nintendo, and Universal, The Super Mario Bros. Movie is headed to becoming the highest-grossing animated movie of 2023. It may even become the biggest video game animation in history and overtake "Warcraft" and "Detective Pikachu."
According to box office reports, 2016's Warcraft earned $439,048,914 worldwide while Detective Pikachu released in 2019 generated $433,005,346 globally. But there is a report that the Pokemon movie just grossed $449,762,638. All these figures are still behind Super Mario's $508.7 million – and it is possible that this movie earns up to $20 million this weekend.
Directed by Aaron Horvath and Michael Jelenic, The Super Mario Bros. Movie generated $260.3 million in local ticket sales and $248.4 million in international revenue to possibly become the second-highest animated movie since 2019 when "Demon Slayer: Mugen Train" and "Minions: The Rise of Gru" were released.
Currently, Minions: The Rise of Gru is the highest-grossing animated film at $942.5 million in sales, with the Super Mario movie possibly coming second. The Nintendo/Illumination movie animation is one of 13 studio films released since 2019 to cross $500 million in global sales. Rotten Tomatoes, it has an Audience Score rating of 96% even though critics opined the production lacked story and substance.