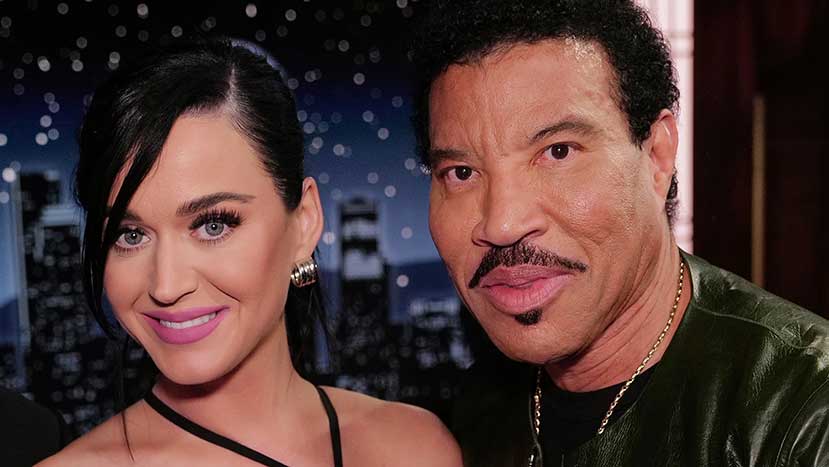 Lionel Richie and Katy Perry and a host of top music artists are billed to perform at King Charles III's coronation concert on May 7. King Charles and Queen Camilla will be crowned at Westminster Abbey on May 6 and the A-list music performers will perform the following day.
Also billed to perform at the event are Italian opera singer Andrea Bocelli, Welsh bass-baritone Sir Bryn Terfel, Freya Ridings, Alexis Ffrench, and British pop group Take That. The performers will mount the stage to delight 20,000 people at the venue while several million more will tune in from around the world to witness the event.
Richie, 73, and Perry, 38, have known King Charles for a long time and they are both judges on American Idol. The king appointed Perry as an ambassador for The British Asian Trust in 2020, and Richie was appointed by the king to be the First Global Ambassador and the First Chairman of the Global Ambassador Group for The Prince's Trust in 2019.
The coronation event and the scheduled concert are being organized by BBC Studios Productions on the grounds of Windsor Castle. The BBC will transmit the events live on BBC One, BBC iPlayer, BBC Radio 2, and BBC Sounds. The BBC said community choirs and amateur singers from across the UK are also billed to perform – these are to be called The Coronation Choir.
"The concert will celebrate a new chapter in the nation's history, with themes of love, respect, and optimism, celebrating the four nations, their communities, and the Commonwealth," the BBC revealed.
The coronation ceremonies and concert will take the better part of three days and several top locations across the country will be lit up with projectors, lasers, drone displays, and illuminations. The Palace confirmed that Prince Harry would attend the king's coronation but his wife Meghan will stay back in the United States to look after their children.
About 2,000 guests will witness the coronation ceremony at Westminster Abbey. Perry, who has sold more than 57 million albums worldwide, expressed delight at being invited to the coronation. Richie said performing at the event is a once-in-a-lifetime opportunity. "To share the stage with the other performers at The Coronation Concert is a once-in-a-lifetime event and it will be an honor and a celebration," Richie stated.