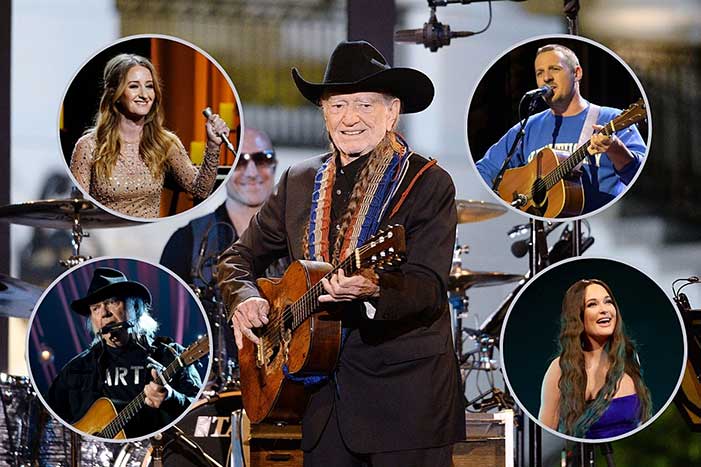 Snoop Dogg and Chris Stapleton among other List-A stars will be headlining Willie Nelson's 90th birthday in Los Angeles. The country music icon's birthday is April 29 and the celebration concert will be a two-day event coming up on April 29-30 at the Hollywood Bowl. The ticket starts at $458 on Stubhub.
The executive producer for the concert is Keith Wortman. He said the birthday concert is tagged "Long Story Short: Willie Nelson 90" and that the music legend had looked forward to having a birthday bash at the Los Angeles Hollywood Bowl since he was 85. He revealed that Nelson had been rehearsing his performance with guitarist Keith Richards of Rolling Stones.
"These two old friends playing tunes together, that's what makes Willie the happiest," Wortman said. "That's how he's doing his birthday, with all of his friends and family coming up to play together. It's just getting bigger and bigger at the moment. And if anyone deserves this, it's ole Willie boy."
There is a long list of artists that Nelson had played or toured with in his 70 years musical career, and many of them have been shortlisted to perform at the birthday event. "We put a thoughtful list together of all of Willie's close friends and family of musicians that he's either recorded with or toured with," Wortman said. "And that just happens to be a very large list."
Some of these are Beck, Billy Strings, Bobby Weir, Booker T. Jones, Buddy Cannon, Charley Crockett, Chris Stapleton, Daniel Lanois, Dave Matthews, Dwight Yoakam, Edie Brickell, Emmylou Harris, Gary Clark Jr., George Strait, Jack Johnson, Kris Kristofferson, Leon Bridges, Lily Meola, Lukas Nelson, Lyle Lovett, Margo Price, Miranda Lambert, Neil Young, Norah Jones, Orville Peck, Particle Kid, Rodney Crowell, Rosanne Cash, Sheryl Crow, Stephen Stills, Sturgill Simpson, The Avett Brothers, The Chicks, The Lumineers, Tom Jones, Tyler Childers, and Ziggy Marley.
Those carded to serve as presenters on the stage are Chelsea Handler, Ethan Hawke, Gabriel Iglesias, Helen Mirren, Jennifer Garner, Owen Wilson, and Woody Harrelson.
Wortman disclosed that there will be many surprises for those attending the event and that it will be a historic birthday to be talked about in many circles for years to come. "This is truly shaping up to be a historic music event," he stated. "I'm not sure if we're going to be wheeling out a cake on the stage, but there's going to be cake somewhere."