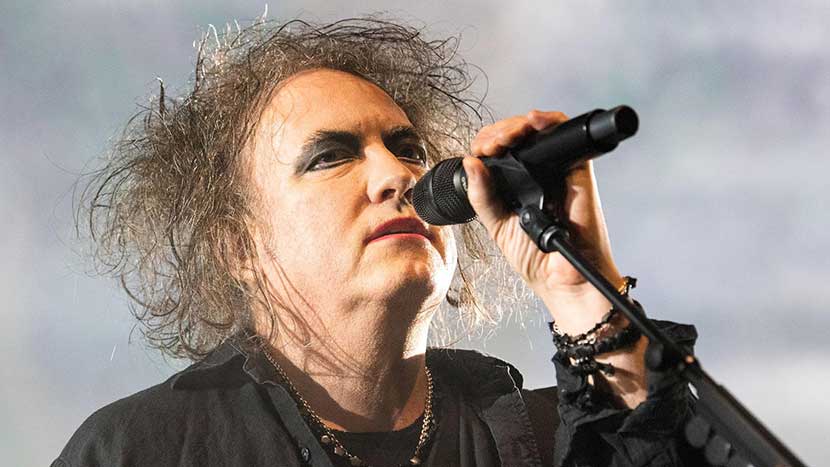 Following complaints in which fans said the charges for attending the tour of The Cure were too high, the frontman for the group promised that Ticketmaster will refund part of their fees. Robert Smith said Ticketmaster has agreed to refund $5 and $10 respectively to fans who purchased tickets for his upcoming North American tour, the NY Times reports.
"After further conversation," Smith Tweeted, "Ticketmaster has agreed with us that many of the fees being charged are unduly high, and as a gesture of goodwill has offered a $10 per ticket refund to all verified fan accounts and lowest ticket price (LTP) transactions."
While verified fans were charged $20 for the concerts, many fans complained that they were charged way higher than the $20 and showed screenshots to prove their cases. Smith had earlier promised that the tickets to his show would be "affordable to all fans" regardless of the class of tickets that they purchased. Ticketmaster's verified fans would be eligible for refunds – these are people who bought tickets earlier before the general sales.
"I have been asking how they are justified," he wrote when the complaints of higher fees started rolling in. "If I get anything coherent by way of an answer, I will let you all know."
The artiste turned down Ticketmaster's offer to take part in its dynamic pricing system, where ticket prices go up in response to demand. In 2022, the ticketing company drove up the prices of tickets for Bruce Springsteen and Taylor Swift shows, instigating public uproar when some fans paid up to $1,000 to attend the shows.
Ticketmaster and Live Nation Entertainment have always faced public criticism for their soaring ticket prices. Earlier this year, the Senate Judiciary Committee set up a hearing in which the ticket company was accused of anti-competitive monopoly and fraud. In December 2022, more than 26 fans that attended Taylor Swift's show filed a lawsuit against the company for selling tickets above the stipulated price.
Ticketmaster and Live Nation Entertainment which entered a merger in 2010 responded to the Senate in a 35-page document. "These include the fact that this industry is more competitive than ever," they wrote. "Ticketmaster has actually lost market share since the 2010 merger, not gained it; that venues set and keep most of the fees associated with tickets and are increasingly taking an ever-larger share, and Ticketmaster has for years been advocating for a federal all-in pricing requirement."
In the first quarter of 2022, Live Nation Entertainment announced revenue of $651.3 million generated by Ticketmaster from ticket sales.