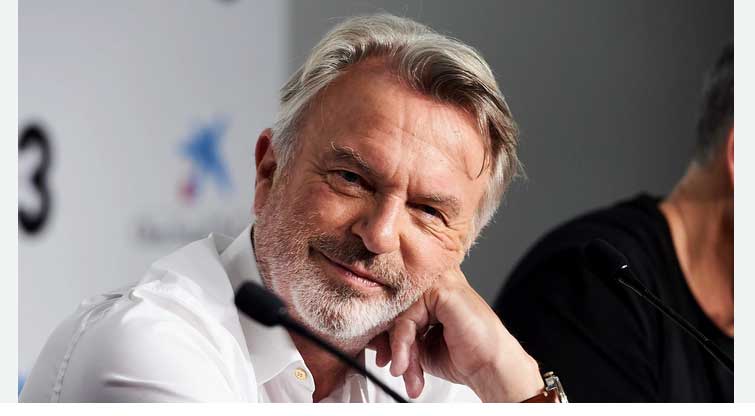 Actor Sam Neill has revealed he battled and overcame stage 3 blood cancer through an experimental drug in his upcoming memoir. Neill, famous for his role in Jurassic Park, said he only got down to penning Did I Ever Tell You This? after his diagnosis, and that it is due for release on March 21.
Neill, 75, said he was diagnosed with angioimmunoblastic T-cell lymphoma – a rare form of non-Hodgkin lymphoma – and that he was placed on chemotherapy. His diagnosis came in March 2022 when he developed swollen glands. He disclosed that he was placed on new chemotherapy treatment once a month and that he will have to take it for the rest of his life to keep the cancer from returning. But as of right now, he is free from cancer.
"I'm not off the hook as such, but there's no cancer in my body," he stated. "I can't pretend that the last year hasn't had its dark moments. But those dark moments throw the light into sharp relief, you know, and have made me grateful for every day and immensely grateful for all my friends. Just pleased to be alive."
He said he was not planning on writing a book, but he had to when he was taken off work due to hospitalization. He said he began to write a journal of his life, and that included aspects of his diagnosis and treatment. With time, he had enough material to create a book; and his writing exercise took his mind off his ordeals and helped him to cope with hospitalization and mental distress.
"I found myself with nothing to do," Neill stated. "And I'm used to working. I love working. I love going to work. I love being with people every day and enjoying the human company and friendship and all these things. And suddenly I was deprived of that. And I thought, 'what am I going to do?' I never had any intention to write a book. But as I went on and kept writing, I realized it was actually sort of giving me a reason to live. And so it was a lifesaver, really."