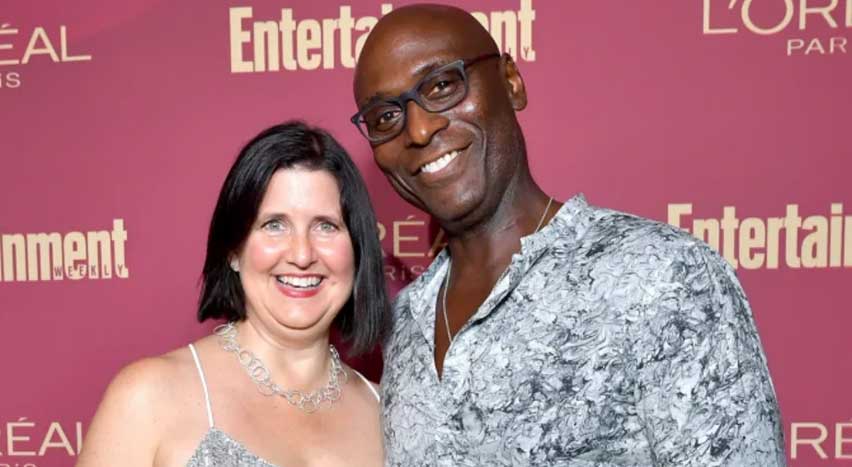 Stephanie Reddick, the widow of actor Lance Reddick who died of natural causes on Friday, has reached out to his fans. Stephanie joined thousands of people across the entertainment industry to mourn her late husband via his Instagram and Twitter accounts, saying he died "far too soon" at a time no one anticipated. He was 60, and they had been married since 2011.
"Lance was taken from us far too soon," Stephanie wrote. "Thank you for all your overwhelming love, support, and beautiful stories shared on these platforms over the last day. I see your messages and can't begin to express how grateful I am to have them."
Reddick did the voice-over of Awoken Guardian Zavala in the Destiny video games since 2014. Given that hundreds of his fans on the games paid their tributes, Stephanie reached out to also appreciate the video game lovers for their love for her departed husband. She also announced that any donations to her late husband should be made out to momcares.org – a nonprofit organization that serves mothers and families in Baltimore, Reddick's hometown.
"And to the thousands of Destiny players who played in a special tribute to Lance, thank you," she wrote. "Lance loved you as much as he loved the game. Donations may be made to momcares.org in Baltimore, his hometown."
Some of the prominent artists who paid tribute to Reddick include Oscar winner Halle Barry, Keanu Reeves, Ana de Armas, Chad Stahelski, Viola Davis, Regina King, and Wendell Pierce among others. Given that Reddick acted as the Continental Hotel concierge Charon in all four John Wick movies, Reeves said Chapter 4 of the action franchise will be dedicated to him.
The departed actor also featured in "The Wire," "Fringe," "White Men Can't Jump," a Disney+ series adaptation of Percy Jackson and the Olympians, which had him playing Zeus; Paramount Global Content Distribution's new take on The Caine Mutiny Court-Martial for Showtime; and John Ridley's Shirley Chisholm biopic Shirley for Netflix, which has him starring alongside Regina King.