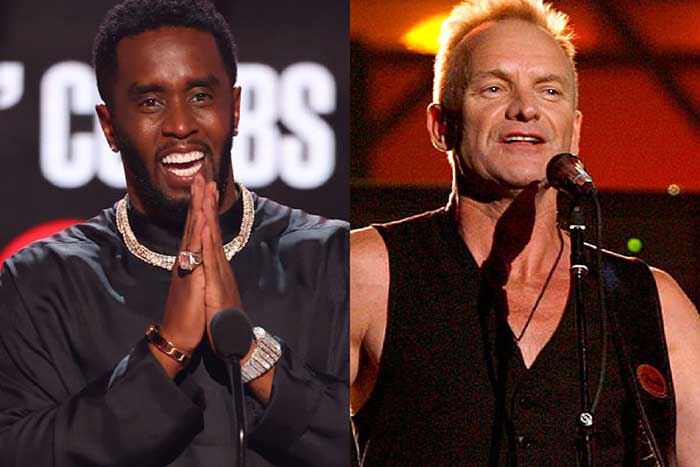 Given the wide publicity that attended a joke in which Sean "Diddy" Combs claimed to pay Sting $5,000 daily, the rapper has come out to reveal he was only having fun.
Diddy initially claimed he paid the British songwriter to modify his 1983 song "Every Breath You Take" into "I'll Be Missing You" which was released in 1997 to honor the memory of slain rapper Christopher "The Notorious B.I.G" Wallace.
The entire confusion can be traced back to 2018 when Sting revealed in an interview that Diddy pays him $2,000 per day to modify his song in a tribute to The Notorious B.I.G. After the interview was shared on Twitter, Diddy retweeted the video and captioned it "Nope. 5K a day" to indicate he actually paid Sting $5,000 daily and not $2,000.
But when several media outlets across the world picked up the story and thousands of comments flooded the internet, Diddy quickly confessed he was only joking and never paid Sting a dime for altering his 1983 song for his 1997 I'll Be Missing You track.
"I want y'all to understand I was joking!" Diddy stated. "It's called being facetious! Me and Sting have been friends for a long time! He never charged me $3k or $5k a day for Missing You. He probably makes more than $5k a day from one of the biggest songs in history."
When I'll Be Missing You came out as a tribute to The Notorious B.I.G in 1997, it featured Biggie's wife Faith Evans and 112. The song rose to the Billboard Hot 100 chart and won Best Rap Performance by a Duo or Group at the 40th annual Grammy Awards. It earned Diddy the top rap artist and top rap song at the 1997 Billboard Music Awards ceremony.
"The person behind these rhymes, which could be so gritty and sometimes harsh and sometimes explicit — he was occasionally all of those things," Evans said in March 2022 to commemorate the 25th death anniversary of her late husband. "But for the most part, he was just a really cool, lovable, funny person that most people loved being around."