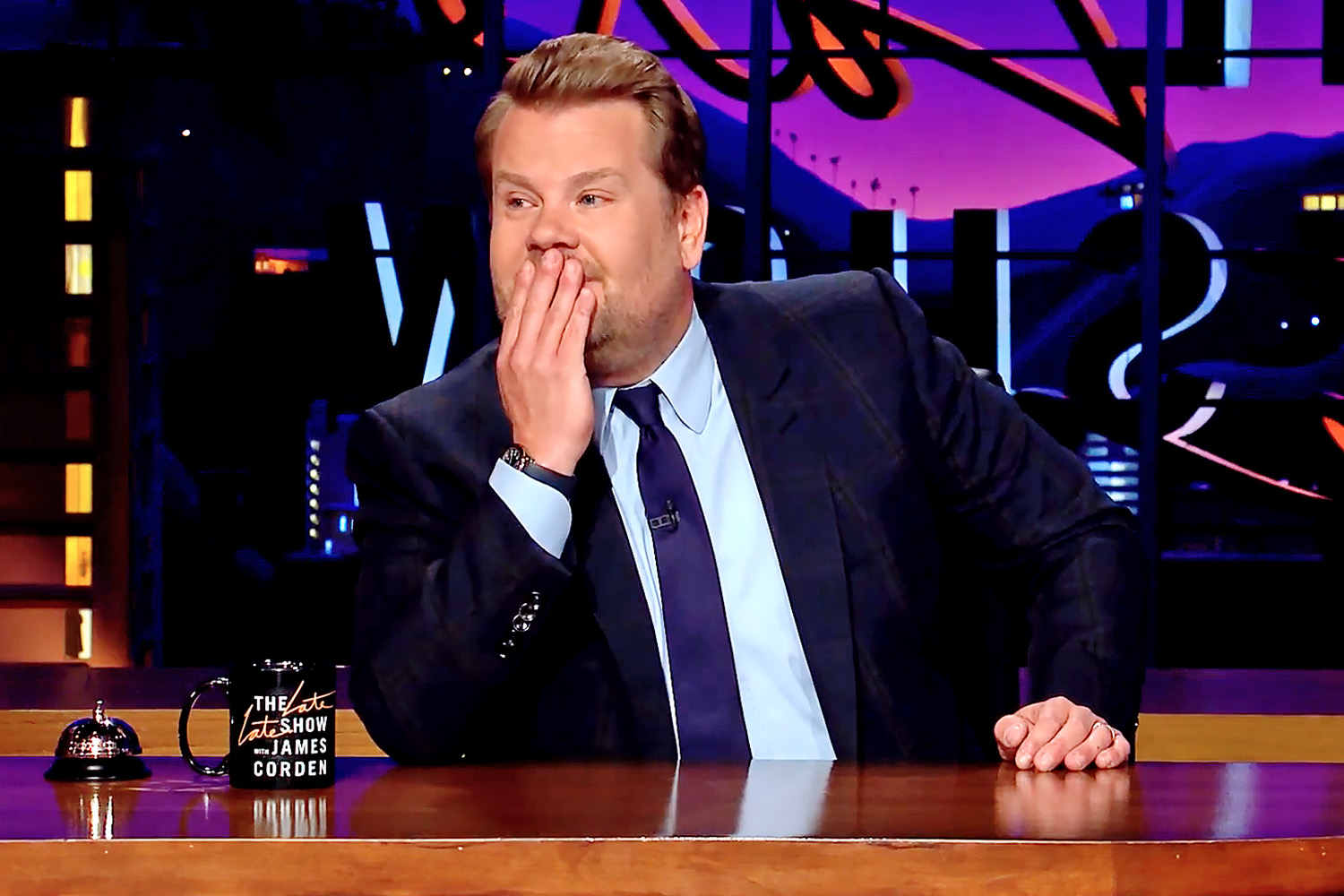 The popular host of "The Late Late Show" which airs weeknights at 12:37 am on CBS, James Cordon is leaving the show in 2023. The TV host told his audience on Thursday that he will be extending his career into something else next year and have signed another one-year agreement with CBS for the show, AP reports.
Corden began hosting the late-night TV show in 2015, taking over from Craig Ferguson. He will have spent 8 years on the show when he exits next year summer. The show has popular comedy segments such as "Carpool Karaoke," "Crosswalk the Musical," and "Smartless". Before coming to CBS, he featured in the British sitcom "Gavin & Stacey" and starred in the Broadway show "One Man, Two Guvnors".
But he became more popular when he came to the United States and joined CBS for "The Late Late Show".
"I am happy to announce today that I have signed a new contract to carry on hosting The Late Late Show," Corden told his audience on Thursday. "And that this will be my last year hosting The Late Late Show. I never want this show to overstay its welcome in any way. I always want to love making it. And I really think that a year from now, that will be a good time to move on and see what else might be out there."
The TV host said leaving the show has been the hardest decision he had ever made, and that he had never taken his global audience or the impact of the show for granted. He said making the show to entertain people had been a privilege and that the next 12 months will be better and more rewarding.
"We still have a year to go and we are all determined to make this the best year we have ever had making this show," he said. "We're going to go out with a bang; there are going to be carpools and crosswalks and sketches and other surprises. And there will be tears; there will be so many tears."
CBS President and CEO, George Cheeks, commended Corden for what he has achieved with the show and expressed joy that he signed for one more year to run the program.
"We wish he could stay longer, but we are very proud he made CBS his American home and that this partnership will extend one more season on 'The Late Late Show,'" Cheeks said.