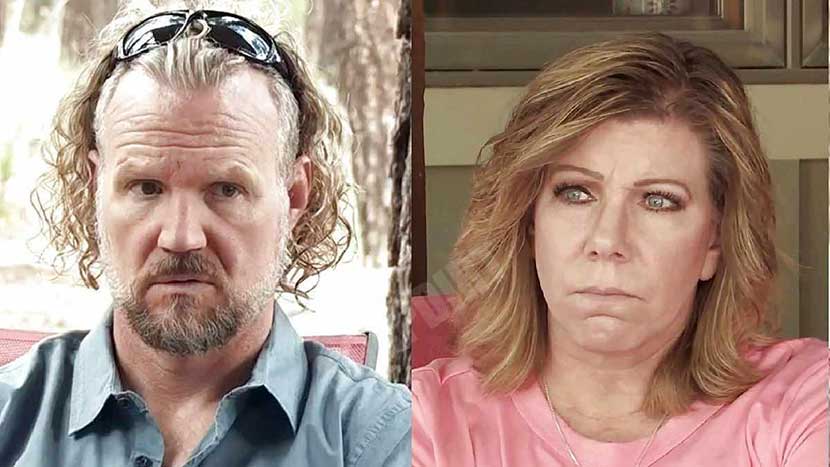 Meri Brown, 51, of Sister Wives fame, has revealed that her 32-year-old marriage to Kody Brown, 53, is over. Although Meri said she is open to reconciliation with Kody, she observed that she is not sure that her estranged husband is willing to reconsider their union again. Meri declared that it is over with Kody after watching a video clip where her husband said she is not sure if they are married, People reports.
"If she wanted to move on and marry another, she wouldn't get into an argument with me," Kody confessed in the video that Meri watched before asserting that their marriage was definitely over.
Meri disclosed that she had never heard her husband say to her what he said in the video, but since he seemed to have made his decision, it was fine by her. She said that was how Kody blamed their wife Christine Brown for leaving him in 2021 after 25 years of marriage. Meanwhile, Kody had four wives and appears separated from all of them now.
Although they had been having problems for some years, Meri said her marital issues came to a head after she and Kody moved to Arizona in 2018.
"Even since being in Flagstaff, he has led me to believe that he was trying," she explains. "You know, the first anniversary that we had here in Flagstaff, it was cheering to a new beginning as opposed to this last anniversary he's like, 'I don't even know why you called me Meri.' He's like, 'We're not married. We're not acting as married.'"
Meri said she suggested to her husband to allow her to address their separation when it was apparent that the wine had gone from their marriage in Arizona. But he allegedly responded that he didn't want the negative publicity that would come with the announcement.
"I said to him, 'Then if that's where we are, don't you think that we should address that publicly?' And he said, 'No I don't want to address it. I don't want that to be out there publicly because I don't want that judgment.'"
Meri married Kody in 1990, but they divorced in 2014 so that he could marry his fourth wife Robyn Brown after marrying his third wife Christine. He was also married to his second wife Janelle Brown but she also broke up with the man. Meri shares 27-year-old Leon with Kody. She however stated that she would not mind mending fences with Kody if he would reconsider.