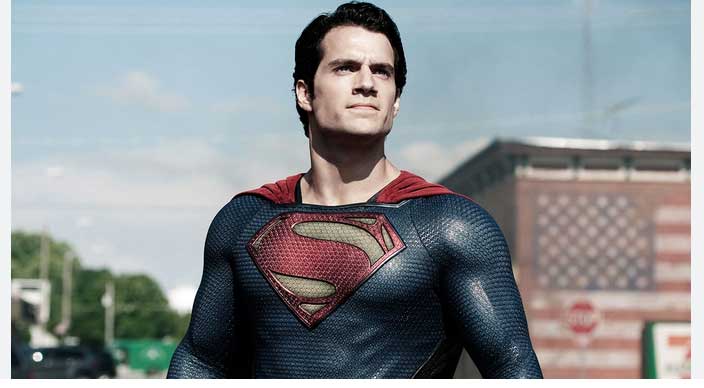 Actor Henry Cavill will be starring in Warhammer 40,000, an Amazon Prime Video TV series that is set for production. Amazon is reportedly negotiating with Games Workshop to acquire rights to the decades-old game franchise and to adapt it for movie streaming. Cavill won the gig to act in the upcoming production after being fired by DC Extended Universe from his Clark Kent's Superman role, EW reports.
Earlier this week, Cavill told his 23.1 million Twitter followers that he will not be returning as their beloved Superman following the change of leadership at DC Extended Universe. Even though he had promised in October that fans should watch out for his return, he lamented that DC under James Gunn and Peter Safran would no longer need him.
"I have just had a meeting with James Gunn and Peter Safran, and it's sad news, everyone," Cavill tweeted. "I will, after all, not be returning as Superman. After being told by the studio to announce my return back in October, prior to their hire, this news isn't the easiest, but that's life. The changing of the guard is something that happens. I respect that. James and Peter have a universe to build. I wish them and all involved with the new universe the best of luck, and the happiest of fortunes."
The former The Witcher lead expressed joy at being contracted to star in Warhammer 40,000. He said he'd been involved with the game since its first introduction of the miniature warrior figurines in the 1980s. He said that as a young boy, he dreamed of seeing the game in live action and aspired to star in some roles in it. He added that during the COVID-19 lockdown, he spent the majority of his time playing the game at his home.
"For 30 years I have dreamt of seeing a Warhammer universe in live action," Cavill wrote on Instagram. "Now, after 22 years of experience in this industry, I finally feel that I have the skill set and experience to guide a Warhammer Cinematic Universe into life. I promise to bring you something familiar. And I endeavor to bring you something fantastic that is, as of yet, unseen."
Set in the future, Warhammer 40,000 is set in worlds torn by wars where human beings battle against demons, hostile aliens, and magical creatures. A former Justice League star, Cavill said he was about four years old when he was first introduced to playing Dungeons and Dragons and Warhammer 40,000. Having been hired for Warhammer, gaming analysts think Marvel or Star Wars might snap up the star actor for a major role in some franchise very soon.