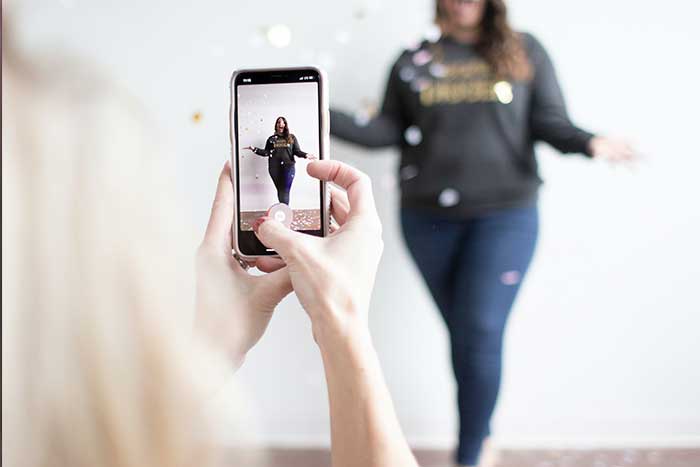 Loren Gray shot to worldwide fame through TikTok, and others can follow the 20-year-old's path to success. Many of the world's already established musicians may not have even heard of TikTok, as it is a recent internet phenomenon. In the modern age, though, the Chinese social media platform could now be one of the best places for up-and-coming singers and bands to gain recognition.
Gray is a prime example of someone who gained exposure through TikTok, and she went on to sign deals with Virgin Records and Capitol Records. The younger generations spend a lot of time on the video-sharing service, so musicians who want to market to this core demographic desperately need to establish a presence and following there.
How Much Time do the Younger Generations Spend on TikTok?
Facebook is still the giant of social media, with an estimated 2.9 billion monthly active users. The influence of Mark Zuckerberg's ground-breaking platform in its current form may be waning, however, with research showing how younger generations are flocking to other offerings.
According to research from ExpressVPN, TikTok and Instagram are the social media platforms of choice for youngsters. Some people have confessed to spending as much as five hours per day scrolling through the brief video clips on the service that was founded in 2016. It's even possible to find out your technology age with their quiz, which will judge your daily routine and you give a definitive number.
Usage figures for TikTok have continued to rise ever since its inception. There are now more than 131 million active users over the age of 18 in the country. This underlines how important it is for budding musicians to develop a presence and foster a following on TikTok.
Which Stars Have Gained Recognition Through TikTok?
Gray is one of many stars who have recently used TikTok to kickstart their professional music careers. More people are using this pathway every year and finding it to be fruitful. Olivia Rodrigo was one of the most notable TikTok stars in 2021. Her videos were streamed billions of times and she ended the year as Time's 2021 Entertainer of the Year.
The 19-year-old had already gained stardom in series like High School Musical: The Musical: The Series, but the social media platform helped her to become a household name.
Walker Hays has been plying his trade as a singer-songwriter in the country music scene of Nashville for more than a decade, but he didn't achieve widespread fame until last year.
The 42-year-old released Fancy Like on TikTok, and it went on to reach number one on the Billboard Hot Country Songs and Country Airplay charts in 2021 and 2022. It may inspire other stars who are failing to get worldwide recognition through traditional means to copy Hays and use TikTok as a springboard to success.
TikTok is by no means the only way for emerging pop stars to boost their fortunes, but it could be the best option for the modern age. It is crucial for these musicians to also have a solid presence on YouTube and Instagram so they can connect with as many fans as possible.