Everybody loves a good Ed Sheeran song which comes as no surprise because, Eddie boy, really knows how to give us the feels.
Yes, he writes the most romantic, loveable and sometimes heartbreaking songs but they're all beautiful. Sometimes as you get caught up in all those feels you get to wonder, so, who are these songs about?
Lucky for you, we have some answers!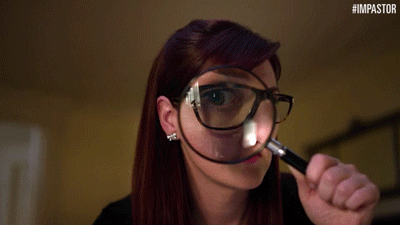 This is our boy Ed.
Ed's superpower is to sing a few words and get directly into your heart. He recently dropped a new record which has some new sounds and we're loving it.  But who are his songs about?
Nina's Photograph.
In 2012, Ed and Scottish singer Nina Nesbitt had a romance that got caught up right in the middle of his tour with Snow Patrol. Influenced by the separation caused by his tour, he wrote Photograph that goes about a long-distance relationship.
Don't.
In 2013 we were shocked when we saw Ed holding hands at the MTV Video Music Awards with Ellie Goulding. Goulding denied the romance after this breaking news while Ed made insinuations saying that they were more than friends.
Well, all of the sudden everything ended between the two and in 2014 Ed released Don't, when he spoke about the inspiration of the song he said, "The story in 'Don't' is 100 percent true. I could have gotten nastier — there was more sh*t that I didn't put in. I was seeing someone for a bit of time, and then they ended up physically involved with one of my friends in the same hotel that we were staying in, while I was downstairs. And I feel like: Treat people how you want to be treated."
Small Bump.
The singer said this pretty touching song was about a friend who suffered a miscarriage. Ed wrote the song for her with heartwrenching lyrics like,  "You're just a small bump unborn just for four months then torn from life / Maybe you were needed up there but we're still unaware of why."
Thinking out loud.
Probably Ed's greatest hit and most romantic song. He wrote for his then girlfriend Athina Andrelos, the couple was together from 2014 till 2015. In an interview, he said he wrote the song when he was "in a relationship at a really, really happy point."
One for the mates, Castle on the Hill.
One of the most recent songs from Divide. Ed wrote this one for his childhood friends when asked about the inspiration for the song he said,  "That song came after a lot of listening to Bruce Springsteen, and in particular The River, and really wanting to write a song that looks back on childhood and childhood friends and how people grew."
To make him even more adorable I'll add that they're still in touch and are still mates.
Galway Girl.
This one is a little tricky. Supposedly is inspired in Niamh Dunne, a singer from the band Beoga which teamed up with Ed for a song.
Things are off with this one because Niamh is actually from Limerick and she got married a short time later. No one knows, not even Niamh who claimed she didn't beat him at darts and pool as the song says.
A sneak peak at rehearsals for the premiere of The Wonderful Tune. @CultureNight #Sligo Friday 4pm Free pic.twitter.com/JFdB3cg0qF

— Hawk's Well Theatre (@HawksWellSligo) September 13, 2016
Granny's Supermarket Flowers.
This one is pretty personal. Also from the album Divide, Ed wrote this song for his mother as she lost her mother, Ed's grandmother. Ed wrote it from her mother's point of view as he wanted to honor his grandmother.
It's the most special song on Divide for Ed, who was convinced by his grandfather of adding it to the record.
Perfect.
Ed confirmed that Perfect was written for Cherry Seaborn. It was the first song he wrote for Divide and it tells the story of a pretty special time they shared in Ibiza.
Even when he couldn't see her first reaction to the song, Ed emailed it to her and she really liked it according to Ed! Love these two lovebirds!
Source: PopSugar