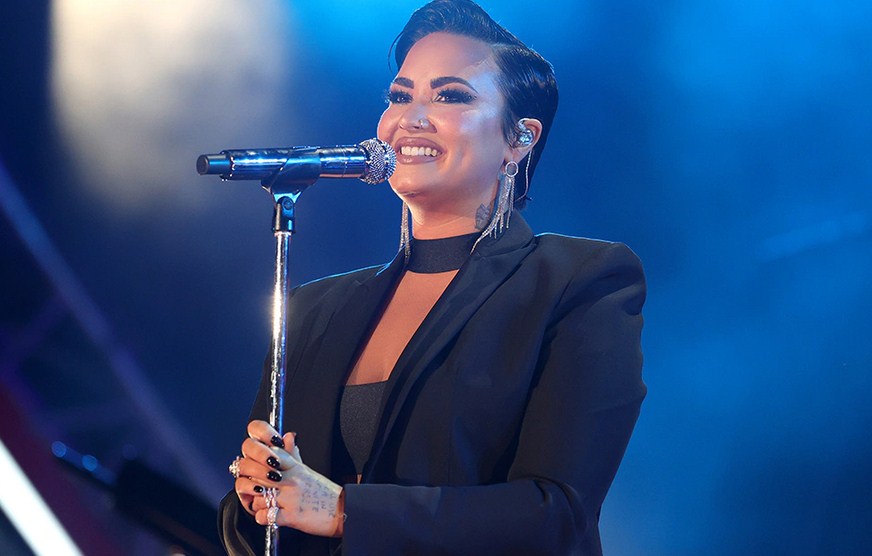 Demi Lovato is back home and recuperating fast after getting treated at a rehabilitation center. The 29-year-old Grammy Award nominee suffered a near-fatal drug overdose in 2018 and checked into rehab in 2010. A close source said she is fully recovered and working hard to remain sober and maintain her mental health, Eonline writes.
The insider said she remains committed to her well-being and looks forward to regular check-ins at the rehab facility to ensure she is doing things right to remain strong and well. The Disney Channel alumnus checked into a rehabilitation program in 2010 and later lived in a facility in 2012.
In 2021, she revealed that she still drinks alcohol and smokes weed in moderation because she can't cope with the "California sober" lifestyle. She stated that "sober sober is the only way" for her and that she can't decide for people on how to be sober since what works for her may not work for them.
"I think that the term that I best identify with is 'California sober,' Lovato stated. "I really don't feel comfortable explaining the perimeters of my recovery with people, because I don't want anyone to look at my perimeters of safety and think that's what works for them because it might not. I am cautious to say that, just like I feel the complete abstinent method isn't like a one-size-fits-all solution for everybody. I don't think that this journey of moderation is a one-size-fits-all solution for everybody, too."
The Tell Me You Love Me artist revealed that she suffered brain damage, three strokes, and a heart attack following her heroin overdose said she is fully recovered and glad for the lessons she has learned. She said she does not regret all that has happened to her even though it has been a painful journey to have taken that route.
In 2021, Lovato announced that she is non-binary and would love to be referred to as "they or them".
"If you misgender me – that's okay," the star wrote on Instagram last July. "As long as you keep trying to respect my truth, the shift will come naturally. I'm just grateful for your effort in trying to remember what means so much to my healing process."