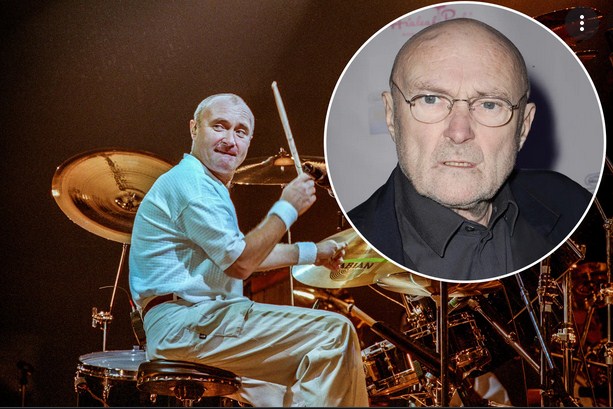 Phil Collins said he can't hold drumsticks or proceed on musical tours again due to his ailing health. The 70-year-old musician told BBC Breakfast during an interview that his dexterity with the drums has reduced due to his physical condition. He said he would still like to continue playing the drums, but he can barely hold the sticks the way he used to do to the delight of his fans.
Collins was supposed to go on a reunion tour with the Genesis, his band from the early 1970s, in 2020 but the event was canceled due to COVID-19 restrictions. Two members of the Genesis, Mike Rutherford, and Tony Banks, were with Collins during the BBC interview. The band has finalized plans to proceed on the tour, but Collins said his son Nic, who is also a professional drum player, will be playing the drums during the tour.
"I'd love to, but you know, I mean, I can barely hold a stick with this hand," Collins said. "So there are certain physical things that get in the way. I'm kind of physically challenged a bit which is very frustrating because I'd love to be playing up there with my son."
He expressed doubts about ever performing again when the Genesis band completes their tour. He said the several surgeries he had had in recent years have left him unstable, and that age is telling on him too. He said he is having difficulty with his left arm since the time he underwent an operation on his back.
In 2015, the singer did a back surgery that made him walk with crutches. Then he fell and fractured his foot while recovering from the back surgery, which made him have surgery on his foot. While recovering from the foot surgery, he fell again and fractured another part of the same foot. He said he feels completely numb in his right foot.
Then in 2017, the musician fell in his hotel room and was hospitalized. He suffered a terrible injury to his head and his face was sutured. Now he finds it pretty difficult to walk properly because of a drop foot according to a post on his Facebook page.