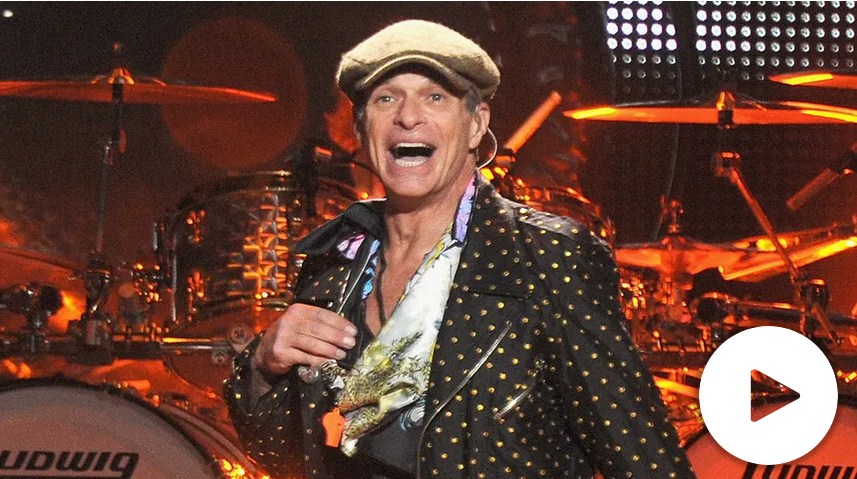 The popular frontman of the Van Halen music group, David Lee Roth, has announced his retirement from active music starting from January 2022. The 66-year-old musical icon said he will engage in his last tour in Las Vegas, starting from December 31, 2021, and then continuing on January 1, 5, 7, 8 2022. Tickets for the show will commence on Saturday, October 2.
"I am throwing in the shoes. I'm retiring," Roth said. "This is the first, and only, official announcement. I'm not going to explain the statement. The explanation is in a safe. These are my last five shows. You've got the news. Share it with the world."
Popularly known as Diamond Dave when the band was at its zenith in the 1970s and 1980s, Roth said he missed his bandmate Eddie Van Halen who died of cancer last year. Eddie was the lead guitarist for the band, and it's almost a year anniversary of his death, with Roth saying he missed him so much. He added that he might be the next member of the band to go, given how far they have come together.
"I am encouraged and compelled to really come to grips with how short time is, and my time is probably even shorter," he said. "And my doctors, my handlers, compelled me to really address that every time I go on stage, I endanger that future."
With his spectacular high-energy stage performance, Roth said he has probably done all he could do on stage, urging other performers to always give their best to audiences, even with a ukulele. He noted that his career has been colorful and invigorating and that he has no regrets whatsoever.
"I've given you all I've got to give," he emphasized. "It's been an amazing, great run, no regrets, nothing to say about anybody. I'll miss you all. Stay frosty."