It's not officially the weekend until SNL roasts the Trump administration somehow. This time SNL didn't settle for roasting the President, so Scarlet Johanson jumped in to do the impression of Ivanka Trump in a perfume ad.
That's right, on Saturday the show gave us a twist, it was time to roast another member of the Trump family, this time it was Ivanka with a faux perfume that brought some more issues to the table.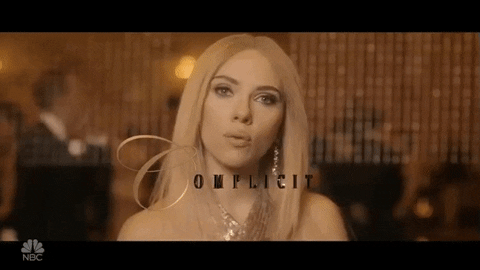 Complicit.
The name of the faux perfume says pretty much everything. Ivanka played by Scarlet, is the most outspoken woman closest to Trump and according to SNL, she's complicit in the things he does for not doing something about it. Damn.
Bringing Ivanka in the roast
As you know there hasn't been a weekend in which SNL doesn't roast President Trump, only this time the show presented a sketch roasting the First Daughter, Ivanka Trump.
You can see Ivanka played by the host Scarlett Johanson, walking around in a black-tie party wearing a gold gown. At one point the First Daughter looks at herself in the mirror and the reflection is no other that the 45th president.The sketch concludes with the faux perfume tagline  "Complicit, the fragrance for the woman who could stop all this — but won't."
Putting the essence in the bottle.
Ivanka's brand perfume has been the center of controversy. Lately, there's been a boycott against the fragrance but it's actually a best-seller on Amazon. This is why SNL decided to point at Ivanka this week.
SNL pointed out the fact that Ivanka is the most powerful woman, and adviser, closest to Trump and she's pretty much supportive of her father's divisive policies.
This time against the aliens.
The show also had the usual Trump cold opening. Alec Baldwin came back this time to do an impression of Trump trying to rally troops in an alien invasion.In the sketch, Trump is portrayed as racist as he points to black military members and calls them aliens. It also portrays the president as a man with doubting information sources, as he claims he thinks the information he heard via Infowars being true.
Full satirical episode.
Scarlett hosting SNL is the first appearance after filing the divorce from her husband Romain Dauriac earlier last week. The actress recently appeared in the animated movie Sing.She's currently promoting her new movie Ghost in the Shell directed by Rupert Sanders. The sci-fi movie is based on Japanese manga and will be premiered on March 31st.
Source: NY Post