Harry Potter author and Twitter heavyweight J.K Rowling celebrated International Women's Day by sharing some wisdom and saving us some troll's annoying tweets.
On Wednesday the author shared a series of tweets sharing Women's Day information and also gave no chance for men to ask about their day celebration. That's how you rule Twitter.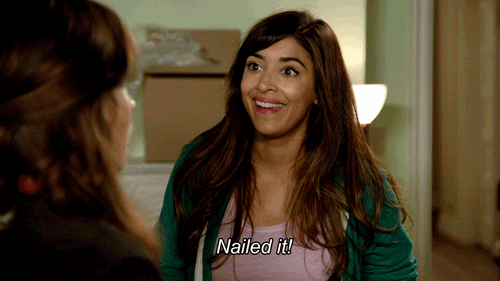 Not this time.
International Women's Day was on Wednesday, and as usual haters and trolls showed up to try to belittle the date. Only this time Twitter heavyweight J.K Rowling prevent it in a rather cool way.
The writer gave a shout out to men who troll Women's Day by taking it as a chance to ask about Men's Day. In her usual way, the author pointed out that this day actually exists and spared us the washed out question.
Happy #InternationalWomensDay

or, as it's often called on here, #WhyIsn'tThereAnInternationalMensDay

(There is: November 19th)

— J.K. Rowling (@jk_rowling) March 8, 2017
Spreading wisdom.
As Rowling pointed out Men's Day is on November 19. It promotes positive role models and aims to bring awareness to men's health.  Now you know it, so you don't have to wonder about it.
After sharing this important information the author shared a must read International Women's Day reading list because sharing knowledge is the coolest thing.
Some great pieces to read on #InternationalWomensDay, the first from @Okwongahttps://t.co/DAmnkD0VQn

— J.K. Rowling (@jk_rowling) March 8, 2017
This, from @redlightvoices, is a must read on 'alt-feminism' in the age of Trump.#InternationalWomensDay https://t.co/o4Iy0NvY81

— J.K. Rowling (@jk_rowling) March 8, 2017
Oh, and this, by @caitlinmoran, is fab too.#InternationalWomensDay https://t.co/etbjTVx57f

— J.K. Rowling (@jk_rowling) March 8, 2017
Source: Mashable