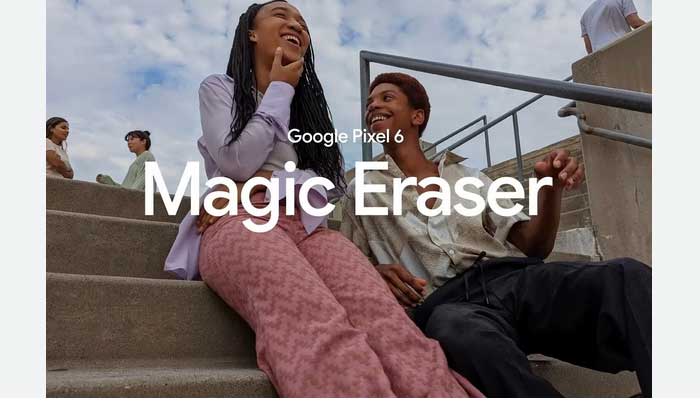 Google has revealed that its premium Magic Eraser tool will remain accessible to all Pixel smartphone users, as well as Google One subscribers using Google Photos mobile app on Android and iOS devices. Magic Eraser first launched with Pixel 6 and 7 smartphones, but it will now become available to all Pixel phones and Google One customers.
An AI-powered feature, Magic Eraser, is designed to remove unwanted parts of any image as well as modify any desired aspects of an image. With the opening up of Magic Eraser to Google One subscribers, customers will also be able to utilize editing tools such as HDR video effects, collage Styles, VPN, cloud storage, and other notable perks.
Google One initially started as a subscription service for people who want to access additional cloud storage for Gmail, Docs, and Photos, among other digital services. But it has grown to include longer video calls on Google Meet, VPN, 10% cashback on Google Play Store purchases, and premium Google Photos features.
Magic Eraser rolled out on all Pixel smartphones and to Google One customers on Thursday, and it will launch to other worldwide users in the next few weeks. The current rollout included the HDR effect and collage Styles, while other features will catch up in the coming weeks. It must be clarified that Pixel smartphone users will use Magic Eraser free of charge, and only Google One subscribers will pay for it in addition to other bundled services.
Some of the photo editing features that customers will be able to use with the new Magic Eraser include deleting unwanted persons or background objects from a photo, color focus on prominent objects, changing the amount of light or dark on background or foreground subjects, and using Portrait Light to modify light position and brightness on subject's faces.
Customers will also enjoy free shipping when they order prints of photos from Google One online store if they are based in the United States, the United Kingdom, Canada, and Europe.