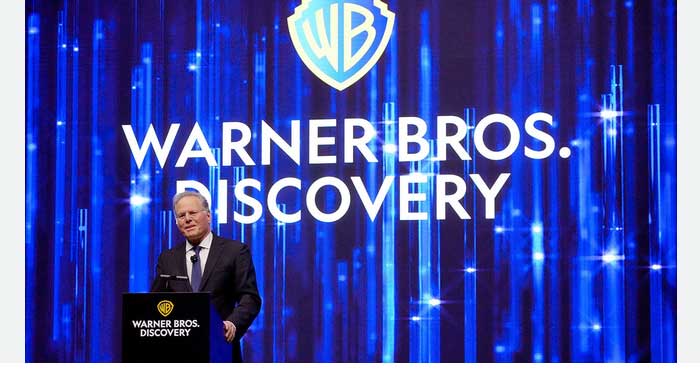 Warner Bros Discovery filed a $200 million lawsuit against Paramount Global on Friday for the streaming rights of "South Park", a cartoon series produced by Comedy Central. Warner instituted the lawsuit against Paramount, South Park Digital Studios (SPDS), and MTV Entertainment for allegedly breaching the contract to have exclusive rights to stream South Park.
According to Warner, they entered into the agreement in 2019 and paid $1,687,500 (approximately $1.69 million) per episode and a total that exceeded $500 million to obtain exclusive streaming rights to the back catalog of South Park and get 30 more episodes to be delivered in three additional episodes. Warner planned to stream the cartoons on HBO Max, but Paramount later went ahead to stream them on its new streaming platform, Paramount+.
"We believe that Paramount and South Park Digital Studios embarked on a multi-year scheme of unfair trade practices and deception, flagrantly and repeatedly breaching our contract, which clearly gave HBO Max exclusive streaming rights to the existing library and new content from the popular animated comedy South Park," a Warner Bros. Discovery spokesperson said.
Warner accused Paramount's subsidiary, MTV, of entering into another contract with SPDS in 2021 to obtain rights to South Park in a deal worth $900 million. But Paramount denied any wrongdoing, saying it was Warner that is in the wrong by refusing to pay licensing fees for the shows. Paramount said it looks forward to a day in the law courts to demonstrate that Warner reneged on the terms of their contract.
"We believe these claims are without merit and look forward to demonstrating so through the legal process," a Paramount spokesperson stated. "We also note that Paramount continues to adhere to the parties' contract by delivering new South Park episodes to HBO Max, despite the fact that Warner Bros. Discovery has failed and refused to pay license fees that it owes to Paramount for episodes that have already been delivered, and which HBO Max continues to stream."
Warner's lawsuit also extends to Trey Parker and Matt Stone, the creators of South Park and co-owners of SPDS with Paramount. This lawsuit reflects the growing battle between video streaming platforms in their desperation to acquire and retain paying subscribers for their online content. The stiff competition has made content streamers invest heavily in digital content while also raising or cutting subscription costs to retain customers, even in the face of declining ad revenues.