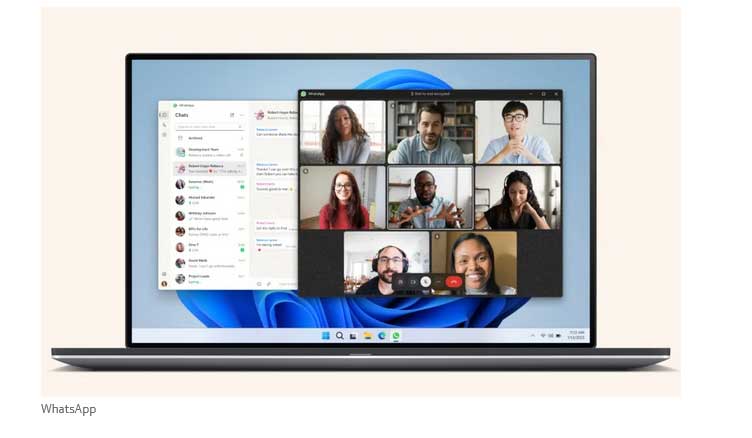 WhatsApp now allows up to eight people to make video conferencing on Windows, with up to 32 people making audio calls simultaneously. The updated desktop client for Windows enables users to make use of WhatsApp the way they would on mobile devices. Both video and audio calls are end-to-end encrypted for improved security.
The improved features for video and audio conferencing mean that businesses can opt to use WhatsApp for conferencing purposes on Windows systems. Company meetings and family reunions will also get a boost with the new capabilities – with Meta promising that more enhancements will come to WhatsApp in the coming months.
Meta also announced that WhatsApp users can now link their devices to multiple devices at a faster rate. This means that one account can be usable on several devices – four linked devices – with ease, for chatting access and continuation. The improved syncing capability will link devices and users can always continue from where they left off on one device to another.
To this end, WhatsApp users can continue to use the desktop Windows platform even if their connected mobile device is switched off.
In 2022, WhatsApp launched a dedicated messaging software for Windows 10; and in January 2023, it opened up its native Mac app for everyone as a beta version. The newly optimized Mac WhatsApp messenger is faster and better than the previous one done for Apple OS on desktop. Right now, WhatsApp is testing a new version for Android tablets so that tablet users can enjoy better performance.
Two improvements are also coming to group chats on WhatsApp. Group admins will be able to scan requests to join groups under a new section categorized as Pending Participants, and another feature will enable users to scan shared groups in search results after a name has been inputted.