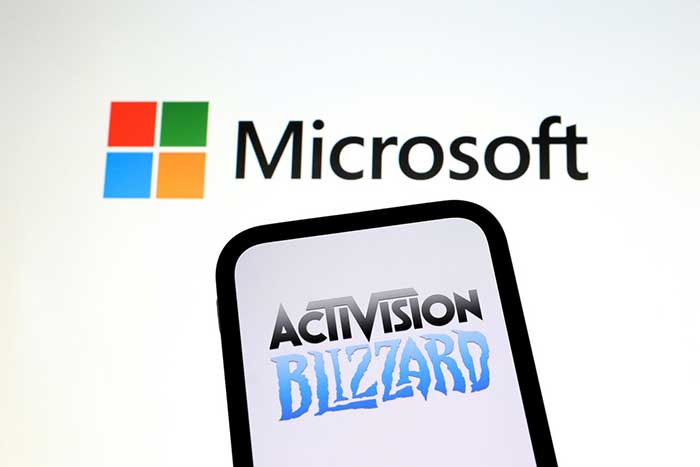 In a historic move to block one tech giant from acquiring another in the United States, the Federal Trade Commission (FTC) has moved to block Microsoft's proposed deal to acquire Activision Blizzard. Microsoft's attempt to take over Activision for $69 billion will position Microsoft as the third-largest video game publisher in the world, a situation the FTC foresees as anti-competitive.
The FTC's director of the Bureau of Competition, Holly Vedova, stated that Microsoft must be stopped from completing the deal to prevent it from controlling the gaming market. "We seek to stop Microsoft from gaining control over a leading independent game studio and using it to harm competition in multiple dynamic and fast-growing gaming markets," she said.
But Microsoft president Brad Smith said there is no merit in what the FTC is saying. He said his tech company has implemented certain concessions to meet the FTC's demands, and that Microsoft remains committed to expanding the gaming market for wider opportunities for all stakeholders. He stated that if the government regulatory body cannot be appeased, then Microsoft would be happy to address the issue in the courts.
"We continue to believe that this deal will expand competition and create more opportunities for gamers and game developers," Brad Smith declared. "While we believed in giving peace a chance, we have complete confidence in our case and welcome the opportunity to present our case in court."
The CEO of Activision Blizzard, Bobby Kotick, stated that the FTC is only out to witch-hunt Microsoft and harm the tech industry. "The allegation that this deal is anticompetitive doesn't align with the facts, and we believe we'll win this challenge [in the courts]," he said.
According to analysts, the US government had been working feverishly to regulate merger deals in a manner that will clip the wings of Big Tech. In 2020, the FTC fought to disintegrate Meta, the parent company of Facebook, through a tough antitrust enforcement agenda. The attempt to scuttle the proposed Microsoft-Activision merger deal is the latest and biggest in recent years.
Incidentally, regulators in the UK and the EU are also eyeing the Microsoft-Activision deal with distrust. They fear that Microsoft can hike the prices of games after acquiring the gaming studio giant, corner gamers to Xbox and Windows among other potential Microsoft games, and also influence events in cloud-based gaming services. Just this week, Microsoft announced a 10-year deal with Nintendo to be able to manage Call of Duty and other major games.
Industry analysts said if the FTC-Microsoft disagreement reaches the courts, it may bring a new light to how regulators and the courts review merger deals, and that it may test the ability of the law to catch up with the latest advances in technology.