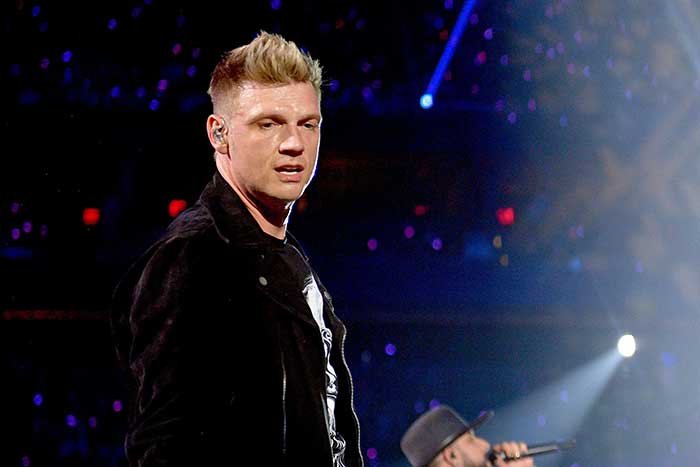 Singer Nick Carter of Backstreet Boys fame has been accused of sexual assault. A Very Backstreet Holiday, Backstreet Boys' 10th album, had been scheduled to air on ABC on December 14, but the show has been canceled because of the sexual battery lawsuit filed on Thursday, December 8.
Carter, 42, was accused of rape in 2001 by Shannon Ruth, an autism and cerebral palsy patient. In the lawsuit, Ruth said she was 17 and had attended a Backstreet Boys concert in Tacoma, Washington. She alleged that she was on the autograph line when Carter, who was 21 back then, asked her to come to his tour bus.
On getting to his tour bus, Ruth said Carter asked if she wanted a drink, and she requested apple juice. She claimed the singer gave her a red-colored beverage containing alcohol, saying it was a "VIP juice". The former teen said Carter took her to the bathroom and requested oral sex, which she performed. The singer then took her to his bed and raped her.
Ruth said she was a virgin when the incident occurred, and that she was infected with HPV after the encounter. She is suing Carter for sexual battery and intentional and negligent infliction of emotional distress.
Represented by attorney Michael Holtz, Carter denied the sexual allegation and claimed that Ruth is only out to tarnish his image. Holtz said there is no merit in the allegation and that an opportunistic lawyer is only out to make money by using the lady. He added that the courts will acquit his client if the matter comes to litigation.
"This claim about an incident that supposedly took place more than 20 years ago is not only legally meritless but also entirely untrue," Holtz had said. "Unfortunately, for several years now, Ms. Ruth has been manipulated into making false allegations about Nick – and those allegations have changed repeatedly and materially over time…no one should be fooled by a press stunt orchestrated by an opportunistic lawyer – there is nothing to this claim whatsoever, which we have no doubt the courts will quickly realize."
Although the Backstreet Boys' special show on ABC would have featured hits from A Very Backstreet Christmas, the TV network did not go into details about why the show was pulled. The show was billed to feature band members AJ McLean, Kevin Richardson, Brian Littrell, and Howie Dorough. Other stars such as Seth Rogen, Meghan Trainor, Rob Riggle, Nikki Glaser, Ron Funches, and Atsuko Okatsuka were also billed to appear in the show.
In 2017, former teen pop singer, Melissa Schuman, also accused Carter of rape when she was only 18 years old. Carter said the sex they had was consensual and denied that he ever raped her. The matter did not go to court because the Los Angeles District Attorney's office refused to press charges, citing an expired statute of limitations.