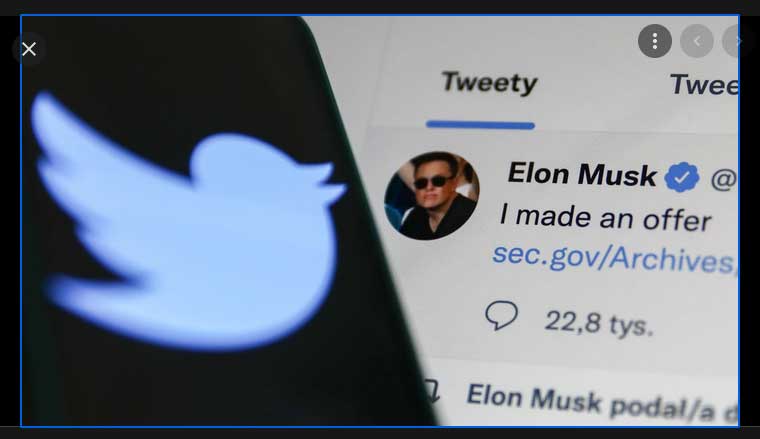 Tech billionaire said he is suspending his planned acquisition of Twitter on a temporal basis. He said he needed to review the value and impact of the social media company's spam-bots and fake accounts before proceeding with the acquisition. Twitter had in an SEC filing revealed that less than 5% of its users represent spam accounts, but Musk said he needed to be sure.
The Tesla CEO intends to wait until Twitter provides accurate data on its spam bots and fake accounts. When Musk made the announcement on Friday, Twitter stocks fell by more than 20% to $40.71 – even though the billionaire had promised to buy the platform's shares at $50.20 each. But when he tweeted that he remains committed to the deal, the stocks climbed again.
"Twitter deals temporarily on hold pending details supporting calculation that spam/fake accounts do indeed represent less than 5% of users," he had tweeted to his more than 92 million Twitter followers.
Analysts said the billionaire should have conducted his due diligence to verify the financial strength and technical values of the company, but he failed to do this when he announced on April 25 that he would buy Twitter for an estimated $44 billion. Industry sources said he might be raising issues with the spam-bots now to either pull out of the acquisition bid or lower his offered price.
"The Street will view this deal as likely falling apart; Musk negotiating for a lower deal price, or Musk simply walking away from the deal with a $1 billion breakup fee," said Dan Ives of Wedbush Securities. "Many will view this as Musk using this Twitter filing/spam accounts as a way to get out of this deal in a vastly changing market."
The Musk-Twitter agreement stipulates that the billionaire cannot abandon the acquisition bid due to declining business prospects, such as a drop in advertising revenue or falling shares. And the contract also stipulates that Musk must pay Twitter a severance amount of $1 billion if he ultimately fails to acquire the microblogging social media company.
Although Musk could choose to pay the $1 billion and walk away, Twitter lawyers can enforce the planned sale in the courts based on other points of the agreement. But walking this path will be injurious to the company, given the global publicity generated by the proposed sale and the fluctuating prices of its shares. So it's best to exercise patience while Musk makes up his mind, although he already stated he will see the deal through.
"There is no way Elon Musk is going to buy Twitter at such a ridiculous price, especially since realizing it is a company largely based on bots or spam accounts," former President Donald Trump wrote in response to the development, adding that his Truth Social media platform remains the best.