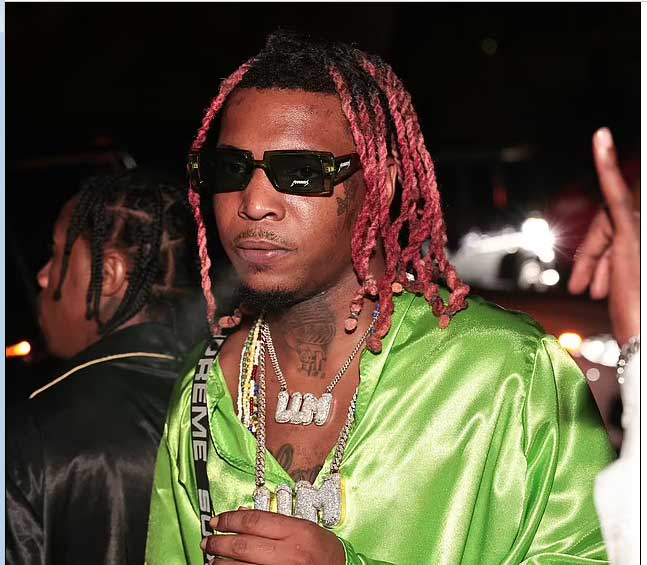 Rapper Lil Keed is dead, aged 24. Born Raqhid Jevon Render, Keed worked closely with Travis Scott, Chris Brown, and Young Thug. He was a member of Young Stoner Life Records which is managed by Young Thug, original name Jeffrey Williams.
Keed's death was broken on social media by his younger brother, Lil Gotit, on Friday. Although the cause of death was not given, Gotit lamented on losing Keed and cried about how their parents and brothers would take the death.
"Can't believe I seemed u die today bro; I did all my cries, I know what u want me to do; and that's going hard for Mama, Daddy, our Brothers Naychur and Whiteboy #ImaHoldthisShitDown," Gotit wrote on Instagram. "Whyyy bra whyyy u leave me bra?"
Keed, an Atlanta native, was billed to perform in North Carolina on Saturday night. Gotit posted a number of his late brother's photos, including one in which he held a weapon that looked like an assault rifle.
Keed defended Young Thug earlier this week after he and 27 others were arrested on suspicion that Young Thug's Young Slime Life (YSL) association was a gang. Founded in 2012 in Atlanta, the authorities accused YSL of carjacking, drug dealing, attempted murder, robbery, and intimidation among other illegal activities. Law enforcement alleged that the group is affiliated with the Bloods gang.
Young Thug denied that he or YSL committed any crimes or were engaged in any illicit activities, and Lil Keed believed his friend.
"YSL is a family," Keed countered. "YSL is a label. YSL is a way of life. YSL is a lifestyle. YSL is not a gang. YSL is not a criminal [organization]. YSL is not a street gang. YSL is not a mob."