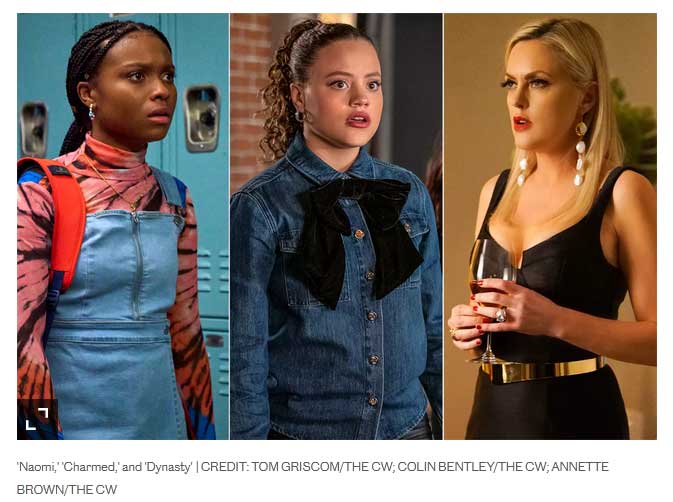 The CW has canceled seven shows in a single day – and these include Naomi, Legacies, 4400, Roswell New Mexico, In the Dark, Charmed, and Dynasty. The shows were canceled on Thursday, the ninth to be canceled this year since The CW canceled two – comic book series Batwoman and Legends of Tomorrow earlier this year.
Although no official reasons were provided yet for axing the shows, entertainment analysts opined that The CW may be up for sale, and the management wants to let go of shows that are performing below expectations. The unprecedented movie bloodbath on The CW may force viewers to switch to competing streaming services such as Netflix, Hulu, and HBO Max among others.
Although Netflix is also known for axing shows without prior warning, axing seven shows at the same time has never been known to occur at the entertainment company. The CW seemed to be setting the pace with axing movies without any scruples. Some of the shows are originals and some are reboots.
For Naomi, its first season just came to an end, with viewers expecting a second season. There was only one season for 4400, and it has now come to an end – it's a reboot of a 2004 CBS sci-fi series. Charmed is in its fourth season and Dynasty is in its fifth season and is currently airing, but it is expected that these are their last seasons. Roswell New Mexico and In the Dark will begin airing on June 6.
Legacies will air its finale this summer. According to analysts, The CW is left with only three superhero shows and these are The Flash, Superman, and Lois, as well as Stargirl.