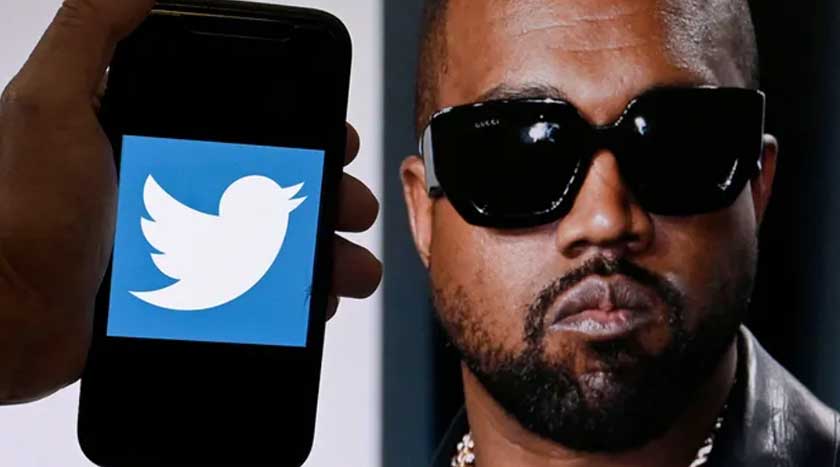 Twitter CEO, Elon Musk, has banned Kanye West's account after the rapper tweeted unflattering posts and photos that dug into Musk. The new social media owner said Kanye was not booted from the platform for his unsavory tweets, but for violating the rules of the platform. It started with Ye posting the photo of the Star of David, inside which was a swastika, and a caption stating "Ye24. Love everyone."
Although many people considered the Ye24 tweet a reference to Kanye's 2024 presidential bid, they also considered the use of the religious symbol of Judaism and a symbol of Nazism an extreme view. Given that on Thursday, he was on Alex Jones's InfoWars program where he praised Adolf Hitler and supported his values, Musk thought such views should not be expressed on Twitter.
"Well, I see good things about Hitler," Ye had voiced on Jone's show. "Every human being has a value that they brought to the table, especially Hitler."
With a swastika inside the Star of David photo, Musk said Kanye would be suspended from Twitter indefinitely. Considering that the Twitter owner just reinstated Kanye's suspended account after he acquired the social media for $44 billion, Musk said he tried his best to be fair to the rapper but he crossed the red line.
"I tried my best," Musk stated. "Despite that, he again violated our rule against incitement to violence. Account will be suspended."
After the Twitter owner announced Kanye's suspension, the billionaire rapper posted a photo of Musk on a vacation in Greece aboard a yacht without a shirt on, and with Endeavor CEO Ari Emanuel spraying water on him with a hose. "Let's always remember this as my final tweet," Kanye quickly tweeted before his Twitter suspension was implemented.
"Just clarifying that his account is being suspended for incitement to violence, not an unflattering picture of me being hosed by Ari," Musk revealed. "Frankly, I found those pics to be helpful motivation to lose weight!"
Kanye then went on to post a photo of NBA star Chris Paul and ex-wife Kim Kardashian, alleging that both were seeing each other. He did not go into details of the alleged affair, but he did state that on Thursday night that: "Let's break one last window before we get outa here I caught this guy with Kim. Good night."
White nationalist Nick Fuentes who was with Kanye at a dinner with former President Donald Trump last week condemned Musk for banning Kanye. Fuentes is now working to promote Kanye's presidential bid and he took a grandstanding against the new Twitter owner. Fuentes made his post on Telegram.
"Nothing Ye has said in the past or today could be reasonably, or even liberally, interpreted as 'incitement to violence," he wrote. "If this how Elon is going to run Twitter – by refusing to reinstate Alex Jones because of a personal grievance, and banning Ye under pressure from activists, then Twitter remains a controlled platform."