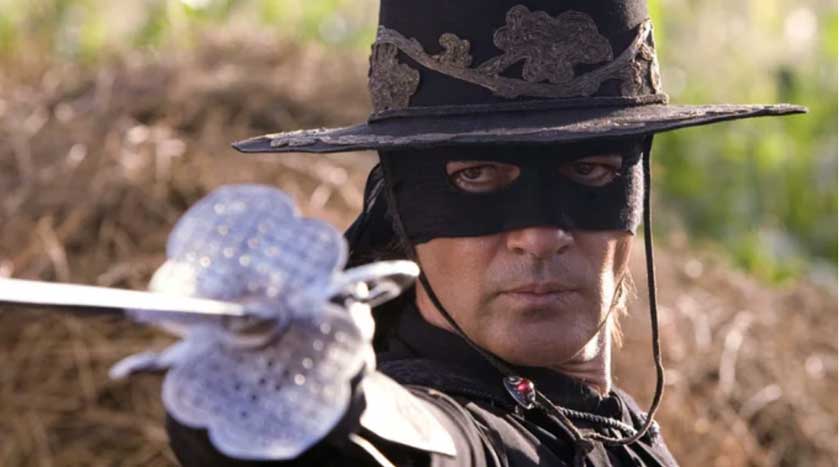 Actor Antonio Banderas has revealed that he would like to pass the torch of Zorro to co-actor Tom Holland. Given the success of The Mask of Zorro in 1998 and The Legend of Zorro in 2005, there have been talks of a potential reboot of the movies in which Banderas characterized the masked vigilante, EW reports.
Although there is no concrete proof that another reboot of the popular franchise is coming up for production, Banderas said he would like to see Holland feature as Zorro if the film ever happens. He added that he would even like to ceremoniously hand the torch to Holland, just the way Anthony Hopkins did to him when he took up the role almost 25 years ago.
"Yes, I would, I would consider that possibility, why not?" Banderas declared during an interview with ComicBook. "Yeah, I think today, I said something like that to somebody. They asked me about Zorro. If they called me to do Zorro, I would do what Anthony Hopkins did for me, which is to pass the torch. I did Uncharted with him, and he's so energetic and fun, and he's got this spark too. Why not?"
The character of Zorro first emerged in The Curse of Capistrano, a 1919 novel written by Johnston McCulley. In 1920, United Artists made a film centered on the character, starring Douglas Fairbanks. In 1940, another film on the character was produced and in the 1990s, ABC television and other production houses did several projects on Zorro.
And in 2016, director Jonas Cuaron revealed he was working on a reboot of the character, starring Gael Garcia Bernal. Earlier this year, CW said it would produce a Zorro movie led by a female character; and CBS Studios has also said it might work on something related to the film. Wilmer Valderrama equally disclosed that he is working on a Disney+ project about Zorro.
"This will be a Zorro for this generation. And it'll be incredibly thoughtful with its origin story, and it'll be grounded in authenticity," Valderrama said.