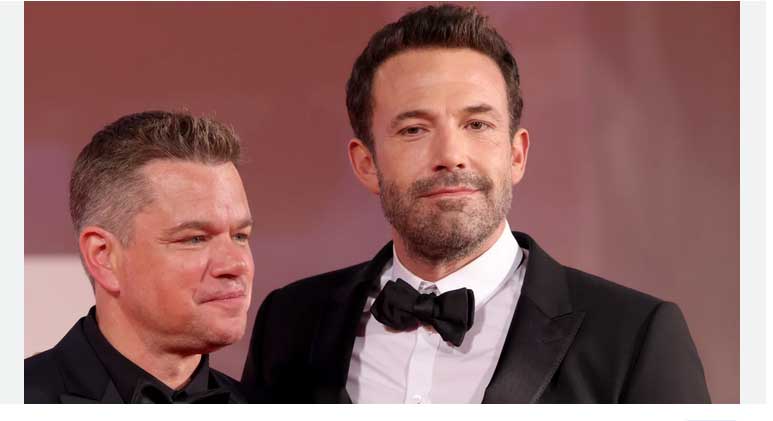 Famous actor and new CEO of Artist Equity, Ben Affleck, has questioned the wisdom of producing 50 or more movies a year by Netflix. Affleck said Netflix's model for churning out massive amounts of movies is like an assembly line, where quantity may trump quality. He questioned the commercial resources and technical committee to produce large numbers of movies that may not hit home with audiences.
"If you ask [Netflix co-CEO and chairman] Reed Hastings…he'd say, 'Hey, we went for quantity to establish a footprint,'" Affleck said. "I'm sure there's wisdom in that and I'm sure they had a great strategy, but I would have said, 'How are we going to make 50 great movies? How is that possible?' There's no committee big enough. There aren't enough — you just can't do it."
Affleck made this statement at The New York Times' DealBook Summit which he attended on Wednesday, November 30. He recently launched a new movie studio in partnership with co-actor Matt Damon and with the support of RedBird Capital Partners. The actor said his movie studio's model for movie production will be different from Netflix's since the quality will be a crucial factor over quantity.
Affleck said producing quality movies "requires attention and dedication and work," and while people tend to prefer action movies to dramas, it's best to produce movies that will "surprise the audience" and that meet their expectations in more ways than one. He credited Netflix's head of original films, Scott Stuber, as being a "really talented, smart guy who I really like" but who may not be able to guarantee quality where movies are mass-produced.
Affleck produced a movie for Netflix in 2019 titled "Triple Frontier," and his Artist Equity movie company is currently working on a drama that centers on the Air Jordan sneakers brand. Mandalay Pictures, Amazon Studios, and Skydance Sports partnered with Affleck's company to produce the movie, which was written and directed by Affleck and features Damon.
Meanwhile, Netflix co-CEO Ted Sarandos revealed that the movie company invested $17 billion in movies from 2021 to 2022, and may likely spend the same amount on more content again in 2023.
"What we're seeing is that both the scope and scale, as well as the range and the cadence of hits, is improving; so I feel better and better about that $17 billion of content spend because what we have to do is be better at getting more impact per billion dollars spend than anybody else," Sarandos said.