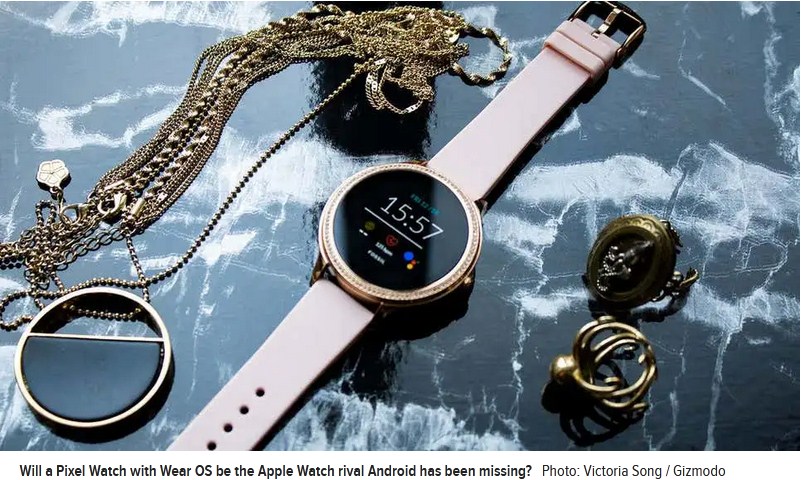 Google is reportedly making its own smartwatch, and this may launch in 2022. Codenamed "Rohan" within the company, the smartwatch may be named Rohan, Google Watch, or Pixel Watch when it hits the market next year. Google has not publicly admitted to manufacturing its own Android watch in-house yet, but an insider leaked the fact and news media are lapping it up.
Although Google has owned and marketed Pixel smartphones for years, tech analysts had been expecting the tech giant to launch its own smartwatches given that Apple is making giant strides in the market already. Incidentally, Pixel has spread to wireless headphones and other digital accessories as well as wearable devices.
Industry observers first thought that Google, after acquiring Fitbit for $2.1 billion early this year, that the tech giant may expand Fitbit into a smartwatch. But this is not likely going to be the case, given that the tech team working on Google's rumored smartwatch is different from the team working on Fitbit – insiders revealed. It is also expected that Pixel Watch will be more expensive than Fitbit.
Analysts predict that it will feature tracking capabilities such as counting steps, monitoring heart beats, and showcasing other features that Fitbit has. Its integration with Fitbit using Wear OS – codenamed Nightlight – indicates that it will do all that Fitbit does already.
Google is improving on its earlier Wear OS or Android Wear to implement Wear OS 3 which was developed in collaboration with Samsung for its newest smartwatches. This collaboration integrates Samsung's Tizen platform with Google's Android platform to make Wear OS 3. As it stands, only Samsung's Galaxy Watch 4 runs on Wear OS 3 yet, but it is easy to see that the smartwatch has less of Google services and more of Samsung products.
Insiders said Google toyed with the idea of launching a Pixel Watch or whatever name it chooses for its smartwatch in 2019, and the company tried to team with LG for the initiative. But Google hardware boss, Rick Osterloh, reportedly ditched the idea when LG Watch Sport and LG Watch Style debuted in 2017 and their standards were below what Google would have wanted.
But Osterloh never abandoned the idea of a wearable smartwatch from Google. He made it clear that the company will launch a Wear OS device very soon given its acquisition of Fitbit and purchase of Fossil's technology, and that dedicated tech teams are already working on it. It is however, hard to determine if the hardware boss meant Pixel Watch or some other tech device from Google that is yet unknown to rumor-mongers.