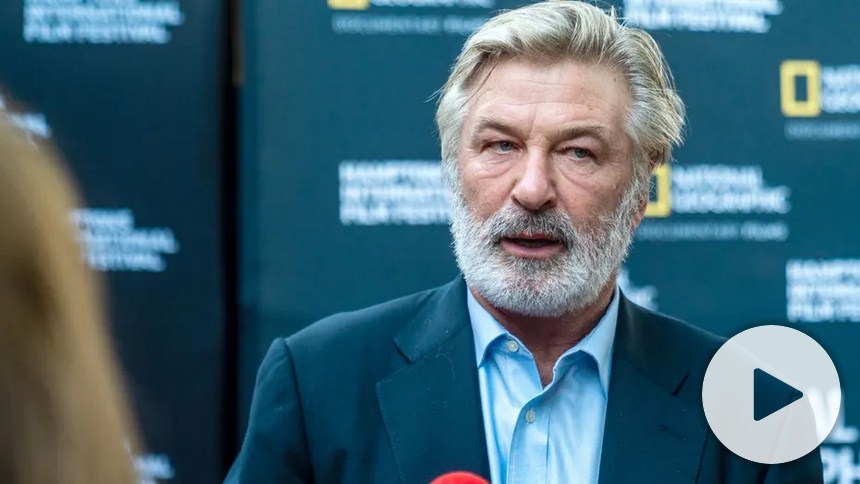 Actor Alec Baldwin has granted his first TV interview after the unfortunate "Rust" shooting that left cinematographer Halyna Hutchins dead and director Joel Souza wounded. In the media interview that aired on Thursday on ABC News, Baldwin talked about the tragic shooting and what followed after, as well as gave credit to his wife, Hilaria, for giving him "a reason to live" through everything.
Recalling the sordid incident of October 21, Baldwin said the production team was at Bonanza Creek Ranch in New Mexico, and he was rehearsing a church scene when the tragedy happened. He said Hutchins was setting up the perfect camera and had asked him to point the gun at her after he had drawn it.
He said he pulled back the hammer but didn't cock the gun, asking Hutchins if she was okay with the shots. Then a shot rang out when he released the hammer, killing Hutchins almost immediately. Baldwin said his finger was not even on the trigger, and he believed the antique gun had blanks or dummies – not live ammunition.
He said he only believed it was a live round after the bullet was extracted from Hutchins arm. She had been flown to hospital and Souza, who sustained injury from the shot, taken to another hospital via ambulance. The actor said he didn't believe his cinematographer had been shot when the gun rang out, and he thought she only fainted from the crack of the weapon.
In retrospect, Baldwin said he would "go to any lengths to undo what happened," but claimed that "I feel that someone is responsible for what happened, and I can't say who that is, but I know it's not me. Honest to God, if I felt that I was responsible, I might have killed myself if I thought I was responsible. And I don't say that lightly."
The 30 Rock star said he does not check guns before using them on set because it is the duty of the prop person to check and ensure the safety of the guns. He however claimed that he is still cooperating with the authorities to investigate the incident, and thanked his wife for staying by him through the tragedy.
"No matter what happens to me," he wrote on social media after the TV interview. "No matter what I suffer. If I win or lose, anything. Anything. No one can take away from me the joy and love you have given me. These are tough times. The world is choked with fumes of hate. But you have given me a reason to live. Our life with our family is all I care about. Nothing else. I owe that to you."
Sixty-three-year-old Baldwin has been married to Hilaria, 37, for nine years. He said he notified his wife of what happened after the shooting accident, and she quickly got their children out of their NYC home and rented a house where they met in Vermont. She did this to escape the paparazzi that would besiege their home following the news of the accident. They are however back to their former house now.