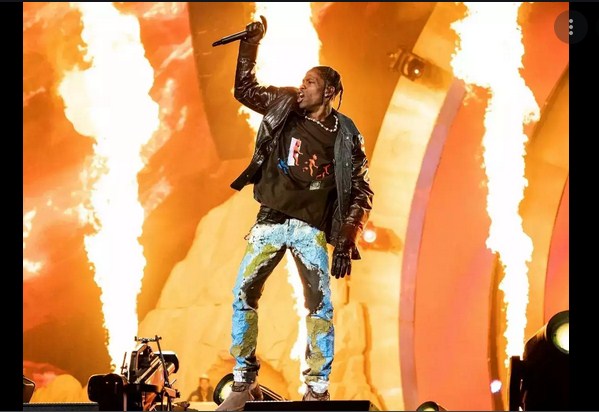 Hulu has removed "Astroworld: Concert from Hell" following a massive outcry on social media. Internet critics said the streaming service was insensitive to the pains of victims of the Astroworld concert mishap, where 10 people died and more than 60 got injured. The documentary hit the waves on Wednesday, even though it first aired in Houston on November 20.
The investigative 50-minute news documentary tells the story behind the unfortunate Travis Scott concert in Texas, where people were trampled to death on November 5. One of the casualties of the incident was 9-year-old Ezra Blount who was recently buried the Tuesday before Thanksgiving.
Up to 100 lawsuits have been filed against rapper Travis Scott and Drake as well as other performers who staged the concert. Scott reportedly continued performing for up to 40 minutes after the teeming crowd suddenly surged and began trampling on people.
Scott apologized for the mishap and canceled the rest of the concert, offered to refund all ticket fees, and promised to pay the funeral expenses of the 10 dead persons. The family of Blount refused to have Scott pay the funeral costs of the deceased kid.
Police authorities are still investigating what happened at the concert and have not released their report before Hulu came out with Astroworld: Concert from Hell. The documentary seems to portray the chaos at the gates as people struggled to access the concert venue, how the crowd began to surge to the point of trampling 10 people and wounding many others, as well as the investigations that followed.
Many online critics said Hulu should have waited for the official investigations to conclude before making a movie that will make money from the mishap.
"Hulu making a documentary about Astroworld is in poor taste all around," wrote one viewer on Twitter. "People are still burying their loved ones. The legal cases haven't even started. Great documentaries are done when all the facts are laid out. Not enough time has passed to fully discuss this."
Someone commented that Hulu blamed concert-goers for the incident instead of focusing on the inexperienced medics and under-trained security officials hired for the event. Rise Nation esports player Jonathan "Pacman" Tucker said Hulu moved fast to monetize the grief of others by releasing the documentary while people are still trying to make a sense of what happened.
"Hulu really moved fast as hell to make a documentary and named it Astroworld: Concert from Hell. I am crying at everyone trying to make their profit from that event," Tucker stated.
A Hulu spokesperson however disclosed that it was actually local news special and not a Hulu documentary as people thought.
"This was an investigative local news special from ABC13/KTRK-TV in Houston that originally aired on November 20th," the spokesperson said. "This was not a Hulu documentary and has since been removed to avoid confusion."