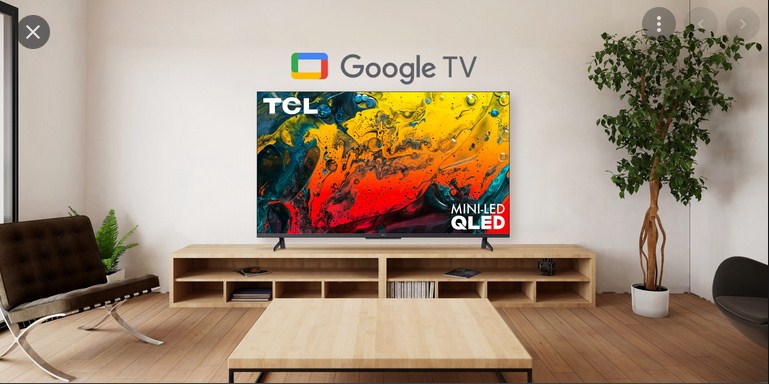 Best Buy, the only retailer of TCL's Google TV series in the United States, is reducing the prices of the TV by as much as $250 after a recent software update. Google TV 5-Series and 6-Series were taken off Best Buy's shelves after reviewers and consumers complained of performance issues. But the products have been reinstated and available for purchase again after the TCL claimed to have fixed the problem.
Before the TVs were pulled, users complained of experiencing bugs when using the systems and of slow performance that made use intolerable. The 6-Series (R646) and 5-Series (R546) models are the first TCL's television with Google TV interface, but the company had earlier launched Android TV appliances as well as TV sets that come preloaded with Roku software.
Google TV 6-Series has full HDMI 2.1 support for 4K gaming at 120Hz while the Roku TV version does not have this functionality. The 6-Series also has improvements not available in the 5-Series and both have features not seen in the Android TV and Roku TV variants.
TCL spokesperson Rachelle Parks said the company's Google TVs are back on Best Buy and Americans can buy them without issues. She said existing owners can update the software of their sets to enjoy the best user experience following the updated fixes.
"TCL is committed to delivering premium products with world-class experiences, and the new product featuring Google TV is certainly no different," Parks said. "Recent software updates have allowed us to make significant improvements on the stability and speed of the TCL televisions featuring Google TV. With these updates, this product now represents the powerful performance that TCL and Google believe is the future of TV."
Google TV from TCL can update automatically in the background without any interventions, but users can also update them manually if they want. Owners can check out TCL's updated website to acquire instructions on how to update the TV or just go to Settings > System > About > System Update > Network Update.
If you are a new buyer, you can enjoy up to $250 discount on the TVs after the fixes, and this is a good marketing strategy to compensate potential customers who might have been wary of mixed reviews on the Google TV brands.