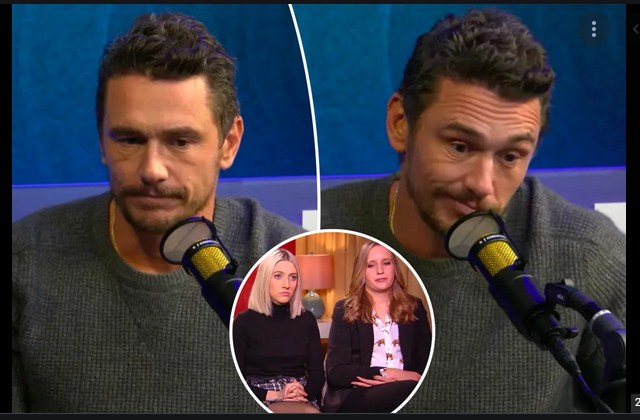 Actor James Franco has confessed that sex was a powerful drug on which he got hooked for more than 20 years. He admitted he had consensual sex with his students and that was wrong, and that he needed to come out in the clear to save his brother and friend from having to answer for him.
Franco opened his Playhouse West Studio 4 acting school in 2014, and it got closed in 2017, and an avalanche of accusations flooded in on how he slept with students who enrolled in his school. The accusations later led to a class-action lawsuit filed by former students Sarah Tither-Kaplan and Toni Gaal among others in 2019. Franco ultimately shelled out $2.2 million in a settlement in June 2021 even though he first denied sleeping with the women.
Tither-Kaplan and Gaal said Franco created a "Sex Scenes Master Class" in which he and his friends "engaged in widespread inappropriate and sexually charged behavior towards female students by sexualizing their power as a teacher and an employer by dangling the opportunity for roles in their projects" and that this "led to an environment of harassment and sexual exploitation both in and out of the class."
After the court settlement and four years of perfect silence, Franco finally admitted on SiriusXM's The Jess Cagle Show podcast that he actually slept with students in his school, even though that was not the purpose for establishing the acting school. He said he was in rehab and fighting several addictions, and that he didn't know it was bad to sleep with his students since the situation was consensual; but that he regrets his actions now.
"Look, I'll admit I did sleep with students," he confessed. "I didn't sleep with anybody in that particular [Sex Scenes] class. But, over the course of my teaching, I did sleep with students and that was wrong. But, like I said, it's not why I started the school, and I wasn't the person that selected the people to be in the class. So it wasn't a master plan on my part. But, yes, there were certain instances where…I was in a consensual thing with a student, and I shouldn't have been."
He revealed that he had been in alcohol and substance abuse since he was 17, and long before he became he popular star. But his stardom also fueled his addiction at a point and he lost it all – but he has used his rehabilitation to reexamine who he was and to change his person. He thanked Iris Torres, his brother Tom Franco's wife, and Seth Rogen as well as many others who helped him through recovery.
Nominated for the Oscars in 2011, Franco is noted for his roles in movies such as 127 Hours, Pineapple Express, Spider-Man, Freaks and Geeks, The Disaster Artist, and Sausage Party among others.