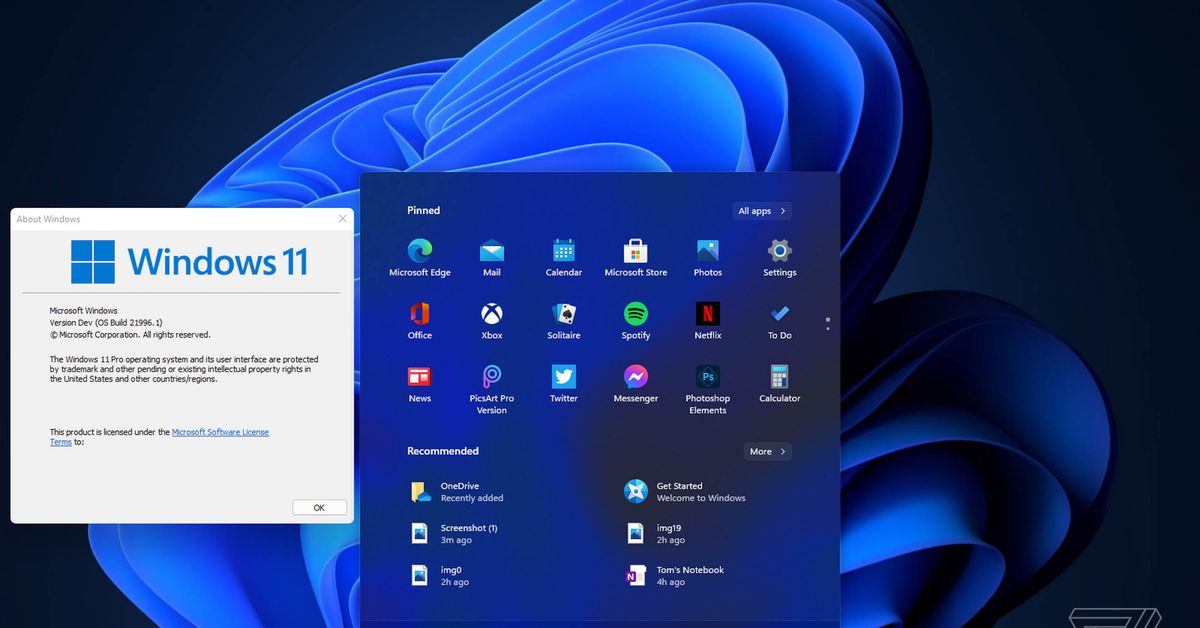 Given that Microsoft will be releasing Windows 11 operating system before the end of this year, the company has changed the installation requirements for the new OS. Microsoft initially stated that computer processors introduced after 2017 – or CPUs using Intel 8th Gen and beyond – will be the ones able to install the new Windows 11 OS, but this has now changed, the Verge reports.
Back in June when Microsoft first made the announcement, the company said Windows 11 will only be able to run on computers with 64-bit 1GHz or higher, and a minimum of 4GB RAM and 64GB ROM. The PC must also have a graphics card that is DirectX 12 compatible and compliant with TPM 2.0. While this requirement remains unchanged, people with PCs that don't have these specs can still install the new OS using a workaround – but this would not guarantee security and reliability, Microsoft revealed.
For users looking to install Windows 11 on the Windows 10 PCs using the Windows Update feature, the installation may not work unless they apply a workaround by downloading the ISO file of the Windows 11 OS and then installing it manually on the system. Microsoft said the workaround is allowed for businesses wishing to evaluate the integrity of the OS, and that anyone else who does it does so at his own risk.
This is large because the specs of the older PC may not be fully compatible with the new OS if it is installed manually, and such PCs are not eligible for security and Windows Updates. Such systems must still have a 64-bit 1GHz processor with 4GB RAM and 64GB storage for the new OS to work. As part of the requirements for the workaround, Microsoft is also making it possible for Intel's Core X-series and Xeon W-series to support Windows 11 installation.
The same goes for Intel's Core 7820HQ processors within the Surface Studio 2.
Mac users, may not be able to install Windows 11 since Apple devices do not support the TPM 2.0 which Microsoft systems use. The TPM 2.0 feature is part of the system's firmware or logic board to increase the security of the PC. Mac systems do not have the TPM support or the security it provides, and so running Windows 11 on Mac PCs may be impossible for now. It may however work if users can bypass the TPM 2.0 checks on their Mac, but Microsoft may block this workaround later on.