The Voice fellows made sure to covered one fo their own's birthday and made a special video for Adam Levine on Friday. The singer turned 38 on Saturday and his fellow mentors and coaches celebrated it with an unforgettable video.
Adam has a lot to celebrate this year, not only professionally but also personally. When it comes to celebrating birthdays, The Voice coaches have it cover and know how to do it. After all, not every year Celine Dion and John Legend sing happy birthday to you.
Happy B-Day Adam!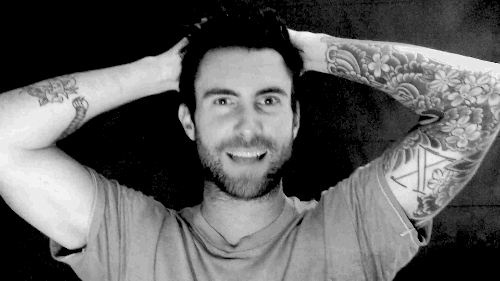 Birthday boy.
Maroon 5's frontman turned 38 on Saturday and boy it's a celebration. The Grammy Award winner not only is crazy talented and has blessed us with his music and a few acting roles but is also really loved by his fans.Earlier this year he got his Hollywood Walk of Fame Star and late last year he welcomed his baby daughter, Dusty Rose, with his wife model Behati Prinsloo.
The singer has been a coach in The Voice for some years now, and this year Maroon 5 is releasing its sixth album.
Wishes for the birthday boy.
As Adam's birthday arrived his fellow coaches and mentors decided to surprise him with a video. In it, Alicia Keys and Blake Shelton make sure to get a couple of jokes as they celebrated the birthday boy.
Keys called Levine her "ancient" big brother, while Blake stressed the fact that Adam had lived more than he expected. Gwen Stefani delivered a nice message expressing how thankful she is for getting to know him, and DJ Khaled also gave the boy a nice and warming message.
Without a doubt. the most memorable moment of the video is when Celine Dion sings happy birthday to Adam and says to him he's just a baby. John Legend also wished him a very happy birthday and sang a bit for him.
So much love!
Source: E!