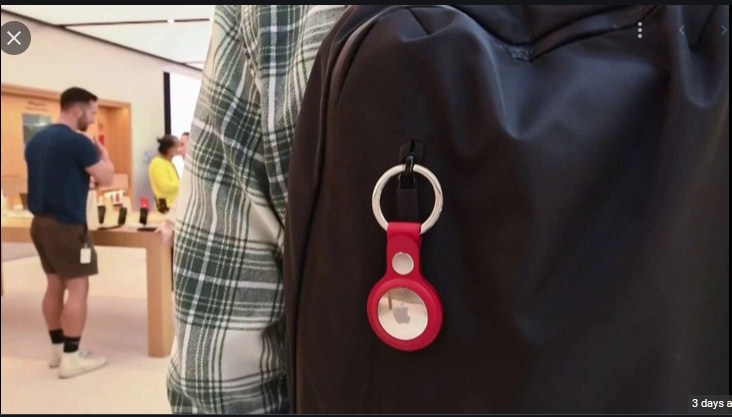 New York Attorney General Letitia James has issued a consumer alert warning people of the malicious use of Apple's AirTags for tracking purposes. The attorney general said stalkers use the AirTags to track people's locations and assets without their knowledge. She said this development could imperil the safety of people and recommended steps to be taken if anyone is being tracked with AirTags.
"Across the country, Apple AirTags are being misused to track people and their belongings to cause harm," James said. "Tracking people without their awareness or consent is a serious felony and will not be tolerated by my office. I urge all New Yorkers to pay close attention to their belongings and follow the tips provided by my office to stay safe."
She warned that stalkers put these digital trackers in people's cars, handbags, coat pockets, and other belongings so that the movements of the victims can be monitored. She said it is possible that vigilant victims receive notifications of being tracked on their phones so that they can disable the device. She urged people to be mindful of a beeping sound that could emanate from the AirTag if it is separated from a familiar device.
James warned that people should hold their phones close to an identified AirTag to obtain its serial data before contacting the police for assistance. She said anyone can disable an AirTag by removing its battery or applying the information displayed on one's smartphone. She urged people to be mindful of the "Item Detected Near You" information on the phone and to disable the AirTag immediately once found.
For iPhone users, the attorney general said the Find My feature on devices running iPadOS 14.5 or higher will be able to track and disable the Apple AirTag. She said the Tracker Detect downloadable on Android devices can be used to find and disable AirTags easily; this might require scanning the vicinity manually with the app before locating and disabling the tracker.
Apple also has instructions on how to detect and deactivate AirTags using mobile apps. But people must always keep their devices updated and the latest operating system running to be able to enjoy improved security with ones' smartphones.