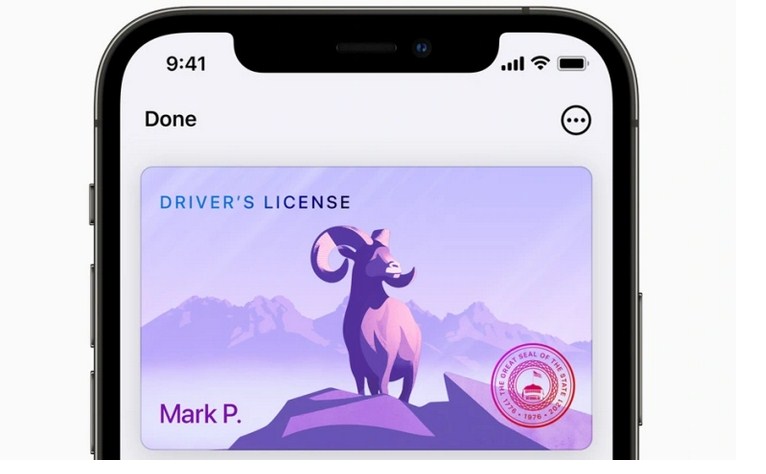 Apple has postponed the rollout of its proposed driver's license and users' ID cards to its Wallet App. The scheduled rollout would have been part of the new iOS 15 which is in iPhone 13 smartphone models, but it is now postponed to 2022.
According to the company's news release during its worldwide developers' conference, integrating driver's licenses and ID cards into Apple's Wallet app would have enabled iPhone users to store the documents on their smartphones. With the documents stored on the latest iPhone models, users traveling to other states can easily scale security checkpoints and airport protections by simply flashing their driver's licenses and other IDs from their phones.
There is a QR code that can be scanned on the app, and users can easily pass through security checks at public places with ease. The Wallet app is also planned to secure digital house keys as well as car keys and even workplace badges for accessing public buildings. These innovations which have been slated to be released next year will enable iPhone users to clear security faster at any point. It also increases the security of cars, buildings, and other personal assets since they feature digital tokens.
"Starting in participating US states, add your ID to Wallet for use when you travel," Apple wrote. "With a tap of your iPhone or paired Apple Watch, you'll be able to securely present your ID to speed through TSA security checkpoints. Presenting your identification is easy and secure with Face ID or Touch ID. Driver's licenses and state IDs in Wallet take full advantage of the privacy and security built into iPhone and Apple Watch."
The problem, however, is that not all potential users would trust Apple enough to release their personal details for storage online. There is no debating the fact that Apple takes the security of users security and has layers of security checks in place, but not everyone would want to store their security details on Apple's portals.
Apple however makes it clear that in the event that a user loses their phone, they can remotely wipe off all details on their devices to protect themselves. The ability to erase iPhone data remotely is assuring if smartphones are lost, but some people would rather not take the risk in the first place. Some people are late adopters and would want to see how the experience pan out with other users before trying it themselves.
Apple said the feature will roll out in eight states first before extending to the others. These are Arizona, Georgia, Connecticut, Iowa, Kentucky, Maryland, Oklahoma, and Utah.