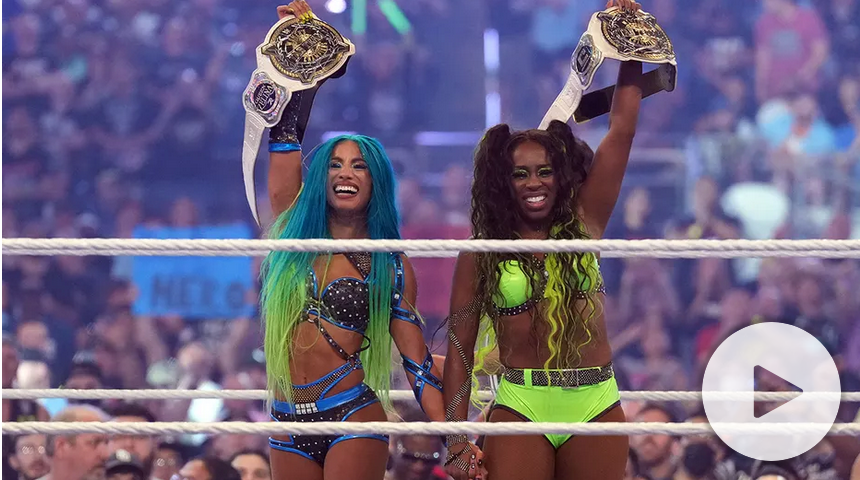 The WWE has suspended Sasha Banks and Naomi for allegedly walking out of Monday Night Raw. SmackDown announcer Michael Cole said the women's tag-team champions have been stripped of their championships and that a new tournament will hold to determine new champions. He said both Banks and Naomi disappointed their fans and fellow superstars for staging a walkout.
According to the WWE, Banks, and Naomi were supposed to face off with Becky Lynch, Asuka, Doudrop, and Niki ASH on Monday at the Scope Arena in Norfolk, Virginia. The outcome of the match would have revealed who would contend against Raw women's champion Bianca Belair at the Hell in a Cell on June 5.
Ultimately, Asuka fought Lynch and emerged as the person to contend against Belair. According to Fightful Select, Naomi was billed to win the unfought match and face Belfair, and then Banks would go into singles against SmackDown women's champion Ronda Rousey. This did not play out again, since Banks and Naomi walked out and dropped off their tag team championships with John Laurinaitis, head of talent relations at WWE.
"Sasha Banks and Naomi let us all down," Michael Cole stated on Friday. "The WWE women's tag team champions walked off the show and walked out of the building during Monday Night Raw. The six-pack challenge where the winners would be next in line to face Bianca Belair for the RAW women's championship. Their actions disappointed millions of WWE fans and their fellow superstars."
Banks, whose real name is Mercedes Varnado, and Naomi, whose real name is Trinity Fatu, have not responded to the charges against them, even though they were alleged to have taken up the matter with WWE Chairman Vince McHahon.
Banks and Naomi are still on WWE roster, but their merchandise has been removed from the WWE shop. Both became tag-team champions after winning Carmella and Queen Zelina at WrestleMania Night 2. It was the first time Naomi would win the tag team, but the third for Banks.