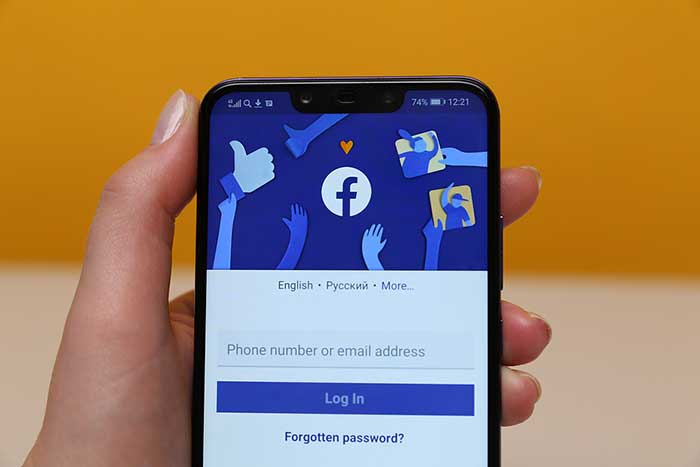 Facebook marketing is essentially the practice of endorsing your brand and building a strong presence. You can avail of the free or organic promotions or have paid or boosted packages to promote your brand.
There are a lot of benefits of Facebook Marketing, such as the following:
You will be able to reach a wide range of audience
It will ensure an alignment with the B2C as well as B2B companies
It leads to a full-funnel targeting of the audience to increase engagement
You can opt for a variety of advertisement formats
It drives more traffic to your brand's website.
Therefore, if you are new to social media marketing, Facebook advertising is an absolute must!
You must now wonder what will be more advantageous, a video or an image for branding your product. You are in the right place because the following article helps you decide when choosing between video or image advertisements.
As a brand, your goal remains to garner the maximum engagement from your audiences for every social media marketing campaign. Your content can be in a video or an image that you share on various social media platforms.
IMAGE ADVERTISEMENT V/S VIDEO ADVERTISEMENT
Image advertisement is a native form of advertisement in which you promote your brand's products and services through an image. Here are some of the benefits:
They are cost-effective.
They are easy to make.
They are attractive to customers.
They are less time-consuming.
On the other hand, video advertisement is an effective marketing strategy in which you can make short and informative videos to promote your video. Marketers all across the globe have affirmed that video advertisement drives more engagement as compared to other forms of online marketing strategies.
Here are some benefits of video advertisements:
It garners more CTR or click-through rates.
It propagates a stronger brand awareness.
It creates a good sales funnel.
It has a concrete appeal to the consumers.
It has more benefits when it comes to SEO and SERP performances.
It conveys more information about the product and the brand.
Therefore, as many marketers and digital marketing practitioners agree, video advertisements are more effective than image advertisements. They are more popular among brands as it attracts a large group of the target audience to the brand's website.
WHY ARE FACEBOOK VIDEO ADS MORE POPULAR?
Facebook video ads are more popular among brands and marketers because they generate almost twice the rate of click-throughs as compared to image ads. Furthermore, it provides you with the ad forecasting feature to estimate the performance of your ad. Also, brands can micro-target their audience based on factors like age, gender, region, interest, etc.
They even have better reach because they appear on the customer's feed, in-stream, or as stories. They cater to the specific business goals of a brand in a cost-effective manner.
On Facebook, pay-per-click ads are straightforward to set up. Moreover, you can remarket your products on the same, without much effort to gain more engagement and conversions.
FEW THINGS TO KEEP AN EYE ON
Here are the few metrics that you need to keep an eye on:
Cost per thousand impressions or CPM
Ad frequency
Cost per click or CPC
Budget spent
Overall impressions of the audience
HOW TO MAKE EFFECTIVE VIDEO ADS FOR FACEBOOK?
We know that video ads appeal more to the target audience and connect with them. Here are the ways to make compelling video ads for your brand:
Step 1: Select the right Ad Maker.
Step 2: Select a template of your choice and add the content. The content should focus on a couple of things apart from the product description, such as:
Why your product is better than the others in the market?
How will your product benefit the customer?
What are the unique features of your brand that make you different? (e.g., eco-friendly production, eco-friendly packaging, etc.)
Step 3: Personalise your video according to the color and font of your brand.
Step 4: Export and share.
That's all you need to do to make a good Facebook Video Ad for your brand's product. But make sure that you keep yourself updated with the video analytics to check the ad's progress. This will help you know what things people like about your video ad and what other things you can include in your video.
TIPS AND TRICKS TO MAKE GREAT VIDEO ADS FOR YOUR BUSINESS
Here are some of the top tips and tricks that will help you make great video ads for your business:
Keep your videos short and crisp.
Make it simple and minimalistic.
Always add subtitles.
Make your video ad compatible with every device for better reach.
Choose catchy background music to hold the attention of your audience.
Be creative and tell a story in your Facebook video ads.
Use a strong CTA at the end of every video ad to gain more engagement.
Pay attention to the details.
Perform keyword research about the trendy keywords to include in your caption.
You can use Facebook ad creator to create video ads easily.
CONCLUSION
Overall, Facebook Marketing will be advantageous for your brand. It is beneficial to use image advertisement, but video marketing is becoming an integral part of the marketing field. By following the steps of making the video ads with Ad Makers and incorporating the above tips, you will be able to create enticing video ads.