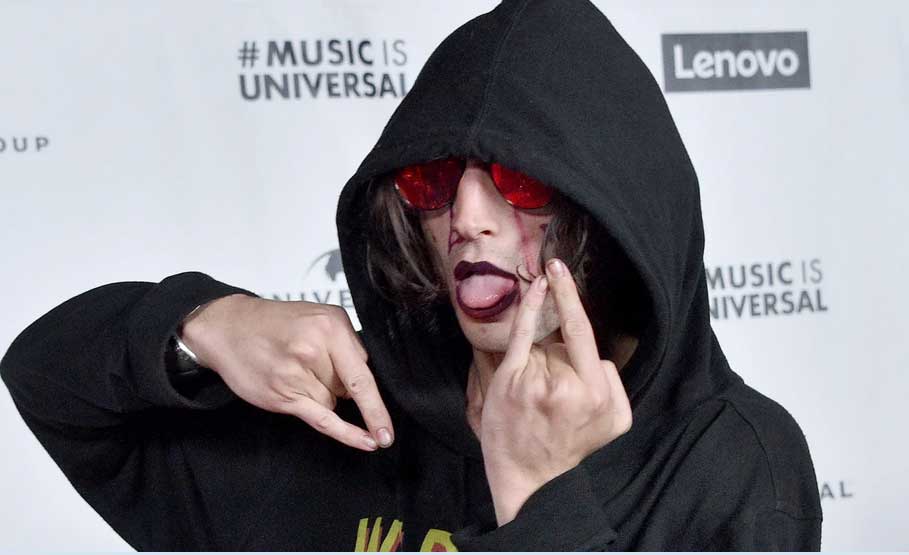 Ezra Miller, the superhero of "Fantastic Beasts: The Secrets of Dumbledore," "We Need to Talk About Kevin," and "The Perks of Being a Wallflower" among other notable movies – and who wishes to be identified with the pronouns they/them – are currently facing accusations of harassment and abuse from several women in Iceland, Germany, and Hawaii.
The Flash star was accused of getting into a fight with a woman at a bar in Iceland in 2020 after the woman jokingly invited him to a fight. According to the woman, she came into the bar and noticed Miller had a wound on their feet. She asked what happened to them, and they said the scar resulted from a fight. On walking away, the woman playfully told the actor, "but just so you know, I could take you in a fight."
The woman said Miller responded by asking, "You really want to fight?" and she responded in the affirmative, asking him to meet her in the smoking area in two minutes. The woman, who was in the company of her friends, said Miller dashed to the smoking area, and before she knew it, grabbed her by the neck in a chokehold against the wall. She said she was only being playful with Miller, but the actor took it seriously, and she realized she was in danger.
"All of a sudden, [they're] on top of me, choking me, still screaming in my face if I want to fight," the woman who did not want to reveal her name said. "My friend who's filming sees [they're] obviously not joking, and it's actually serious, so he stops filming, and pushes [Miller] off me as [they're] still trying to fight me," she recalled. "Two guy friends of mine are actually holding [Miller] back as [Miller's] screaming, 'This is what you wanted! This is what you wanted!'"
The video of Miller holding the woman in a chokehold went viral in Iceland, with many condemning the actor for their action.
A lady who goes by the first name Nadia in Germany said she invited Miller to her home in February 2022 because they once made it out during her visit to Los Angeles in 2020. Nadia said the "Suicide Squad" actor was initially polite on visiting her in Germany on her invitation. She said she welcomed them into her home when their phone landed very early in the morning. She said things took north when Miller began to roll a cigarette soon after their arrival.
She said she asked the actor to not smoke inside her house, but they wouldn't budge. She said she insisted that they smoke outside or on the balcony, but the movie star got irate and rained insults on her, calling her transphobic and a Nazi. She said the actor only left after she called the police, but not before calling her a dog. She later filed a criminal complaint with the authorities, but Miller had left Germany by then.
"That just set them off," Nadia said. "I asked them to leave about 20 times, maybe more. They started insulting me. I'm a 'transphobic piece of shit.' I'm a 'Nazi.' It became so, so stressful for me. They were going around my house, looking at everything, touching everything, spreading tobacco leaves on the floor. It felt disgusting and very intrusive."
The same accusation emanated from Hawaii, where Miller was said to have fought women on the slightest provocation. In Massachusetts, a man said the actor house his wife and three children in his Vermont farm home – but the woman said Miller saved her from an abusive husband. The famous actor has not responded to the litany of abuse allegations leveled against him from every corner yet.