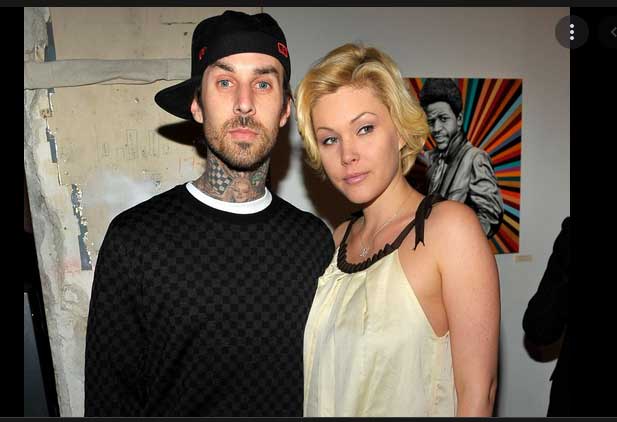 Shanna Moakler has thanked Kourtney Kardashian and everyone for helping to care for her former husband, Travis Barker, during his hospitalization. Moakler, 47, is thanking Kardashian, Barker's wife, for staying with the Blink-182 drummer while being treated for pancreatitis.
"I know he is in great hands and surrounded by loving support and the best medical teams available and his beautiful wife Kourtney," Moakler stated. "I pray for a speedy recovery and for the comfort of my children, as I know they are very concerned and worried. I know with his support system, he will do it again; I will always be there for him and my children."
Moakler, a former model, shares two children – Landon, 18, and Alabama, 16 – with Barker. They were married for four years before their divorce in 2008. Before marrying Barker, Moakler shared 23-year-old-old Atiana de la Hoya with former husband Oscar de la Hoya; and Barker, a former Playboy model, remains very intimate with Atiana even though he has divorced her mother.
Barker, 46, was involved in a ghastly plane crash that left four people dead in 2008. He suffered third-degree burns on most parts of his body. In 2018, he was admitted to the hospital when doctors detected blood clots in his arm. For his recent hospitalization, he was first taken to West Hills Hospital and Medical Center earlier this week and then transferred to Cedars-Sinai Medical Center in Los Angeles for more medical attention.
Wife Kardashian, 43, and daughter Alabama among other family members have remained at his bedside. Alabama took a photo of her dad and posted it to Instagram with the message: "Thank you guys for all of the prayers and love. I appreciate you and love all of you." Stepdaughter Atiana also wrote that "Thank you for the outpouring of love and prayers sent our way at this time. It is heard, felt, and appreciated."
Pancreatitis is an acute inflammation of the pancreas and is often marked by severe abdominal pain. The condition can be deadly in some cases unless urgent and effective medical attention is sought by the patient.