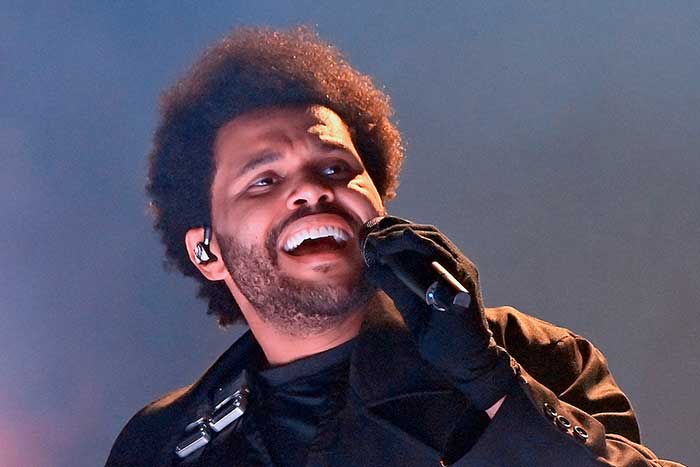 Abel Tesfaye, popularly known as The Weeknd, abruptly canceled his performance at the SoFi Stadium in Los Angeles on Saturday night. He was billed to perform about 29 songs through the night but had just sung three songs when he stopped and left the stage unceremoniously at about 9:40 pm. He later returned to explain that he lost his voice and would not continue with the show.
The stadium performance was his second sold-out night in Los Angeles and he was performing before a crowd of 70,000 people. He had sung "Gasoline," "Sacrifice," "How Do I Make You Love Me?" and was midway into "Can't Feel My Face" when he lost his voice and stormed off the stage.
"I personally want to apologize to you guys," the Weeknd explained. "I don't know what just happened when I screamed, but I just lost my voice. This is killing me. I don't want to stop the show. But I can't give you the concert I want to give you right now. I'm going make sure everybody's good — get your money back — but I'll do a show real soon for you guys."
Although he explained to the bewildered crowd that he chose to apologize personally and not do it on social media, he still went ahead on Twitter and Instagram to apologize again and explained what happened to his voice. He promised to set a new date for another performance – but this was not actually the first time the 32-year-old music star would cancel his show.
He initially planned this show to hold in January 2022, but in October 2021 he announced that the show was canceled and shifted to July 8, 2022, to allow his team to get a bigger stadium for the expected crowd. "Due to constraints of arenas and the demand for more shows, I want to do something bigger and special for you which requires stadiums," he announced.
The July 8 event was billed to happen in Toronto, Canada, the Weeknd's hometown; but it was also shifted to September 22-23 because the Roger Center where it was supposed to hold suffered a wireless network outage. The show was tagged "After Hours Till Dawn". There was a rumor that rapper Kanye West was on hand to join the Weeknd to perform the song "Hurricane" before his vocal crisis, but this could not be verified.