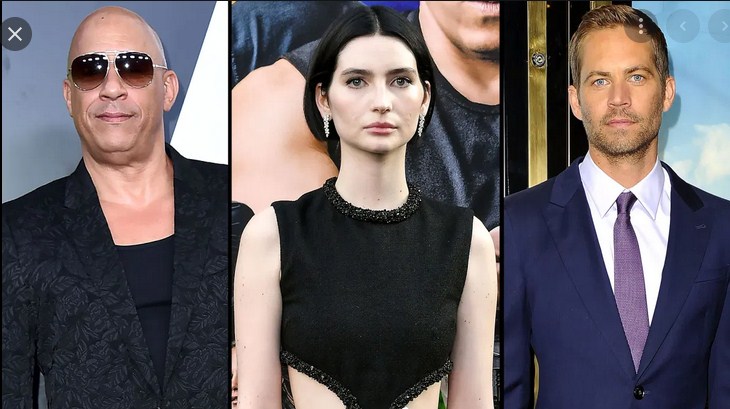 The friendship between Vin Diesel and late Paul Walker got stronger when Diesel walked Walker's daughter, 22-year-old Meadow, down the aisle in the Dominican Republic, Yahoo reports. The private wedding ceremony was attended by family and Walker's friends from Fast and Furious, including Jordana Brewster.
Meadow Walker, a professional model, married boyfriend Louis Thornton-Allan and posted the video of the beach wedding on Instagram. "We're married," she announced on one of the videos which showed how happy she was.
Diesel is Meadow's godfather, and a separate video showed him walking the new bride down the aisle. Meadow hugged the Fast and Furious stars that attended her wedding, and also embraced her family and friends.
Meadow had earlier announced in August that she was engaged and showed off an engagement ring to prove the point on Instagram.
Paul Walker starred in the first six Fast and Furious movies but died in 2013 in a ghastly car accident. Brian O'Connor played his character in the remaining three movies in the franchise. The producers of the film have also tried to immortalize him in many ways, and he was honored earlier this year during the premiere of F9.
People have asked Diesel if Meadow could feature in the next productions of Fast and Furious, and he responded that "I would not count anything out."